Digital Kit Design » Sunken Paddle-Wheel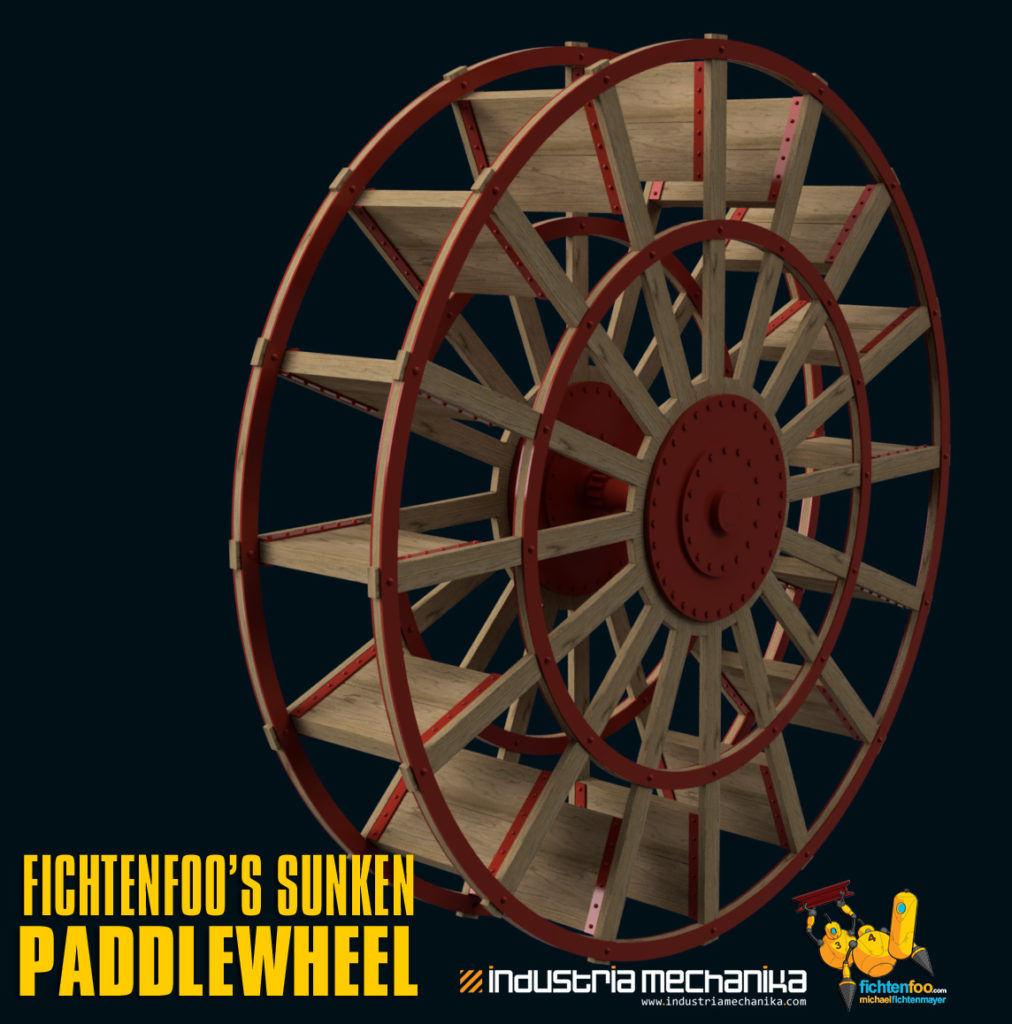 After a near decade of customers asking "where's the paddle-wheel for the Fish-Shaped Submersible kit after I used my personal diorama with a scratch-built one on the box art, I decided to create one in 3D that customers could use with my various steampunk submersible kits.
The kit is designed to be printer-friendly so consists of ring segments rather than whole rings.
The Sunken Paddle-Wheel was designed as a digital kit using Autodesk Fusion 360. Due to the rush of constantly designing new monthly content, I have not been able to assemble or clean the one print I've made of it, however more than a few customers have built and painted their own. I designed and optimized this kit to be resin-printed in 1/35 scale to match my other hand-sculpted Steampunk subs and ornithopters. I always consider the intended scale/print-size when designing to maximize what can be done to make sure all of the details are crisp and not too thin or thick visually.
The Sunken Paddle-Wheel was available to my upper-tier FichtenFoo Patreon subscribers as part of my monthly digital-kit drops during February 2021. After that month, the files were added to the Industria Mechanika shop as a retail-priced digital kit product. You can purchase the digital-kit files and print your own Sunken Paddle-Wheel here.