One of my 2020 projects that I have yet to take final photos of but is worth showing off is this 1/6 scale female Fiesar-themed pilot from the AG racing game WipEout. The game never shows the pilots so it was all left up to my own imagination to design a racing suit along with its livery.
The main thing I learned/figured out on this project is that I could pre-iron-on my designs before cutting out the patterns then sew them. This makes for a more realistic graphic/leathery racing suit that applying vinyl iron-ons to cloth later. It's not very stretchy and limits posing, but since I was going for more of a hero-pose anyway to show off the suit, that didn't matter.
The helmet was made by heavily modifying a Christmas ornament motorcycle helmet. The body is a stock action figure body and the headsculpt is a cast of a kumik head which I repainted.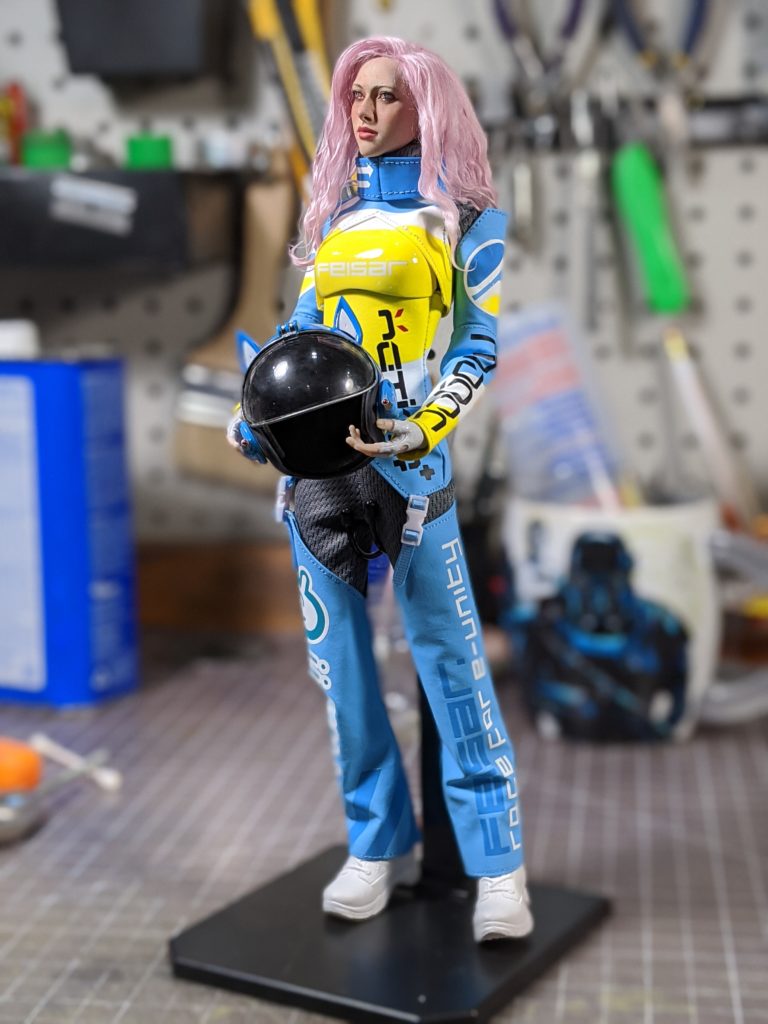 The gallery below is unsorted and just basically every image I took. Check out my Instagram to see the posts and text associated with each of these.