Perfect for large-scale action figures, this modular sci-fi rifle system optimized for 1/6 scale lets customers assemble their own weapon for any situation be it infiltration or bug-hunt! Printable case included.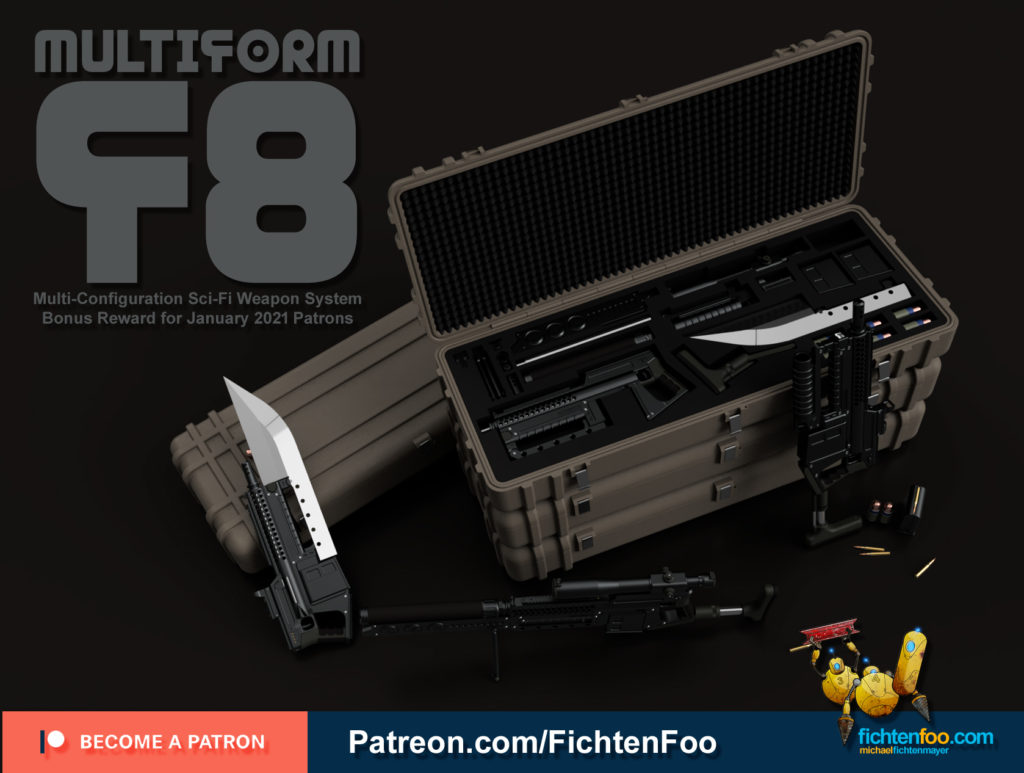 The Multiform F8 was designed as a digital kit using Autodesk Fusion 360. Due to the rush of constantly designing new monthly content, I have not been able to assemble or clean the one print I've made of it, however more than a few customers have built and painted their own. I designed and optimized this kit to be resin-printed in 1/6 scale to be used with articulated 12″ figures. I always consider the intended scale/print-size when designing to maximize what can be done to make sure all of the details are crisp and not too thin or thick visually.
The Multiform F8 was available to my upper-tier FichtenFoo Patreon subscribers as part of my monthly digital-kit drops during January 2021. After that month, the files were added to the Industria Mechanika shop as a retail-priced digital kit product. You can purchase the digital-kit files complete with instructions and print your own Multiform F8 here.