As an accessory for my growing list of aquatic creature-shaped submersibles, I recreated another backburner design I had long ago wanted to make as a resin kit.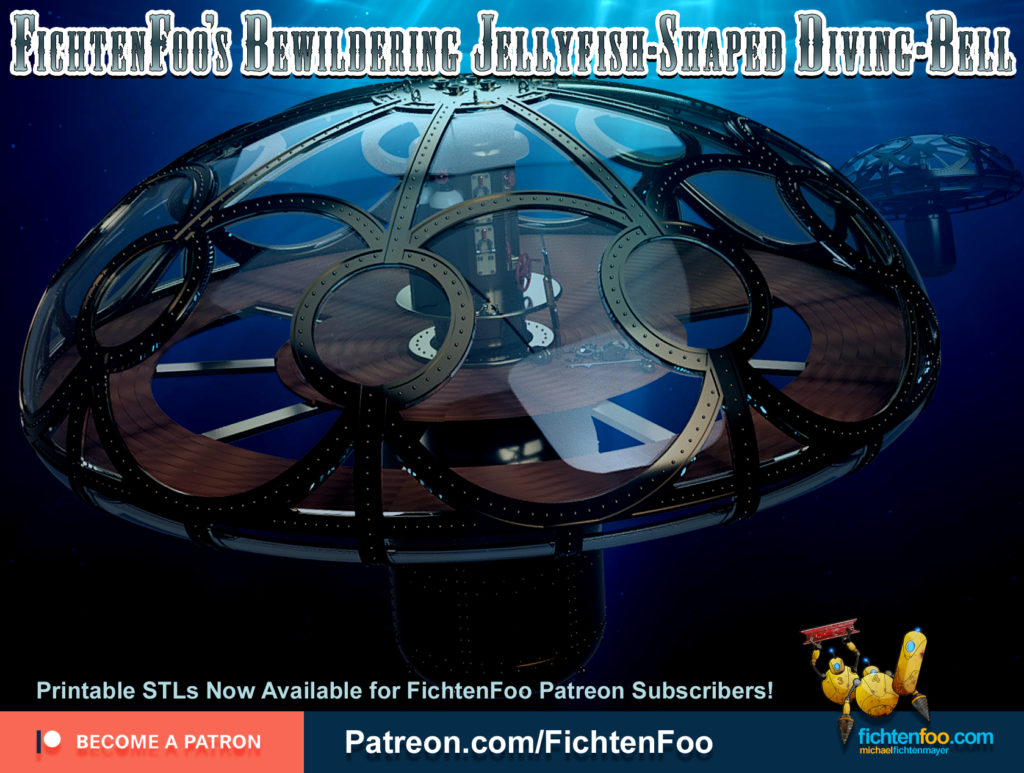 The Bewildering Jellyfish-Shaped Diving Bell is an underwater habitat of sorts. Divers and submersibles utilize these to increase the amount of time they can spend under the ocean surface exploring or plundering. Their large glass windows make for incredible views of ocean life and habitat. The bell can be connected to a continuous air-source on the surface, or utilize central air tanks for stealth or in case of an emergency. A heavy counterbalance underneath the core acts as ballast and to keep the bell level.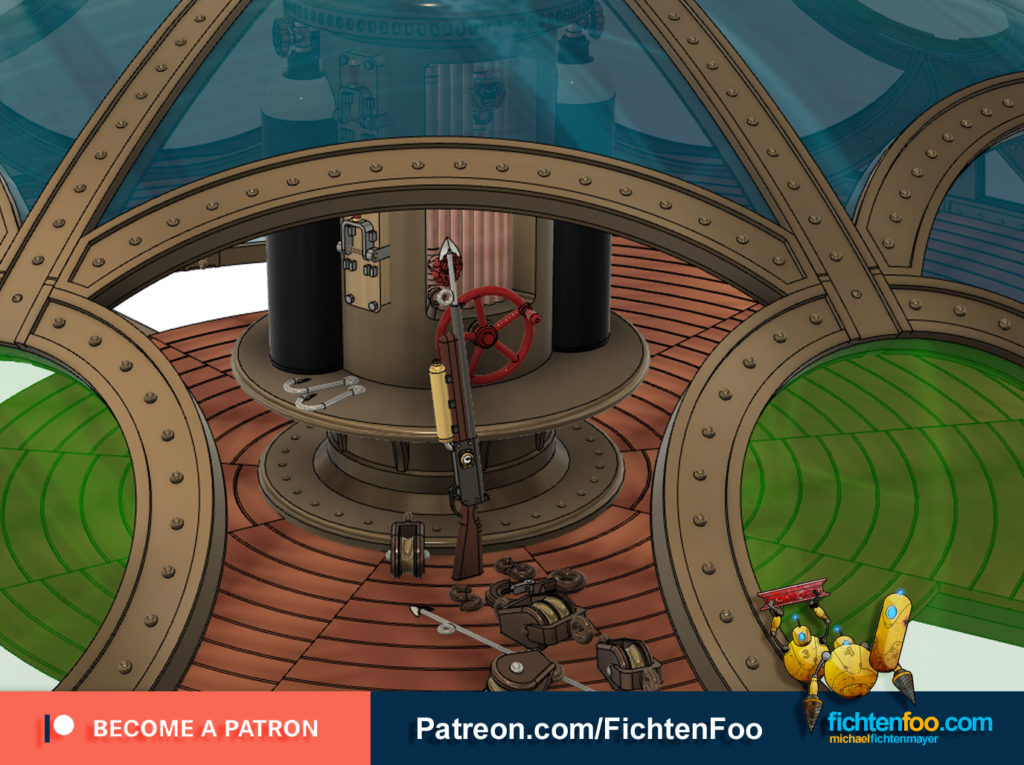 The Bewildering Jellyfish-Shaped Diving Bell was designed as a digital kit using Autodesk Fusion 360. Due to the rush of constantly designing new monthly content, I have not been able to assemble or clean the one print I've made of it, however more than a few customers have built and painted their own. I designed and optimized this kit to be resin-printed in 1/35 scale to match my other hand-sculpted Steampunk subs and ornithopters. I always consider the intended scale/print-size when designing to maximize what can be done to make sure all of the details are crisp and not too thin or thick visually.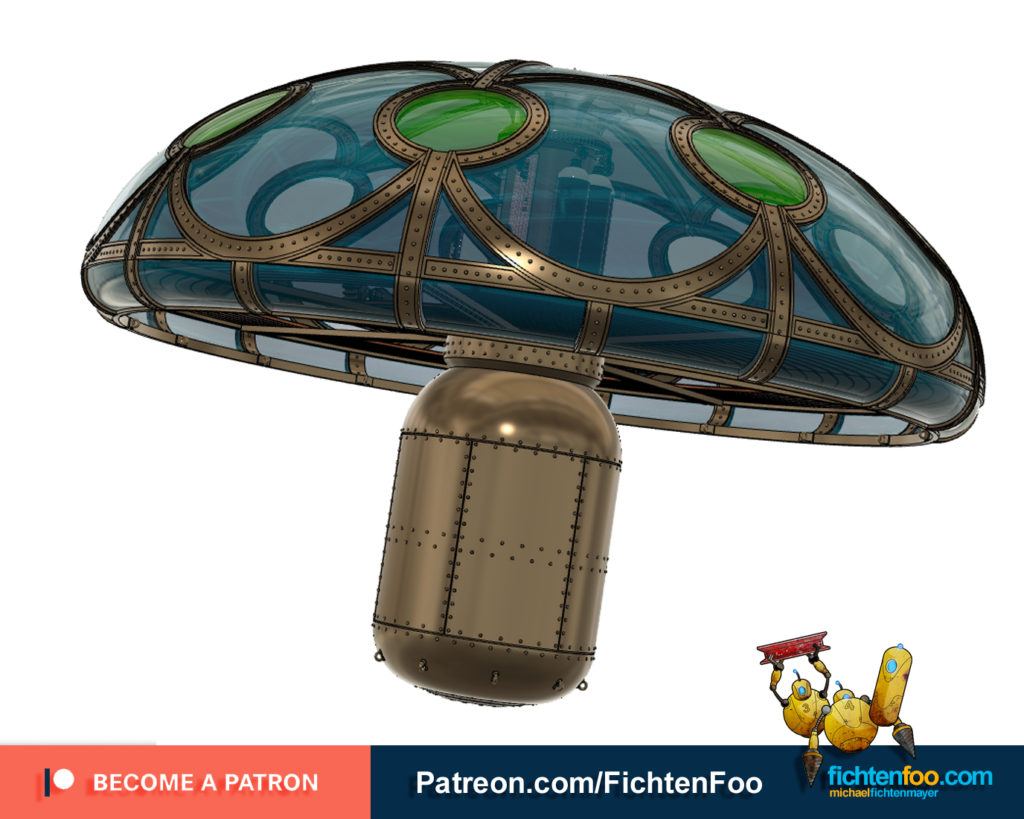 The Bewildering Jellyfish-Shaped Diving Bell was available to my upper-tier FichtenFoo Patreon subscribers as part of my monthly digital-kit drops during February 2021. After that month, the files were added to the Industria Mechanika shop as a retail-priced digital kit product. You can purchase the digital-kit files and print your own Bewildering Jellyfish-Shaped Diving Bell here.