Digital Kit Design » KV-X4 Walking Tank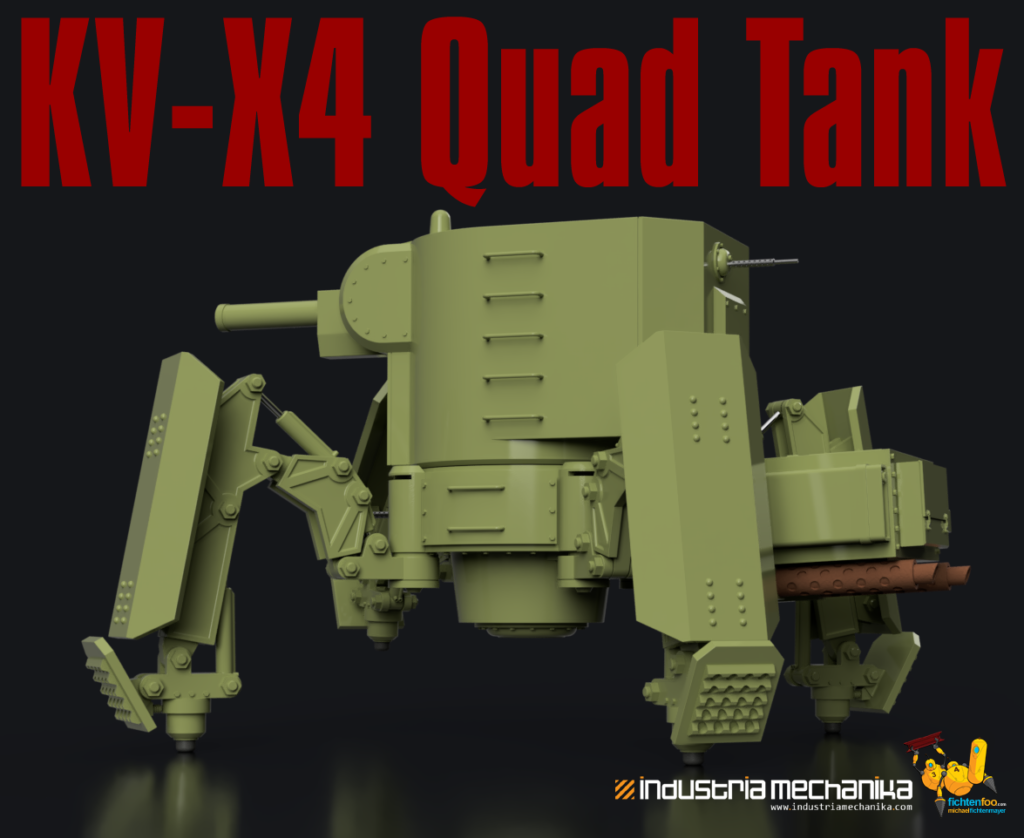 Before I started Industria Mechanika creating, producing and collaborating on resin model kits, I had sold a few model kit masters I had sculpted to a company called Mig Productions who turned them into resin kits. The first was a walking tank body using a turret from a KV-2 tank kit.as its head. Modelers loved the design and over the years I've seen a lot of them built into beautiful kits.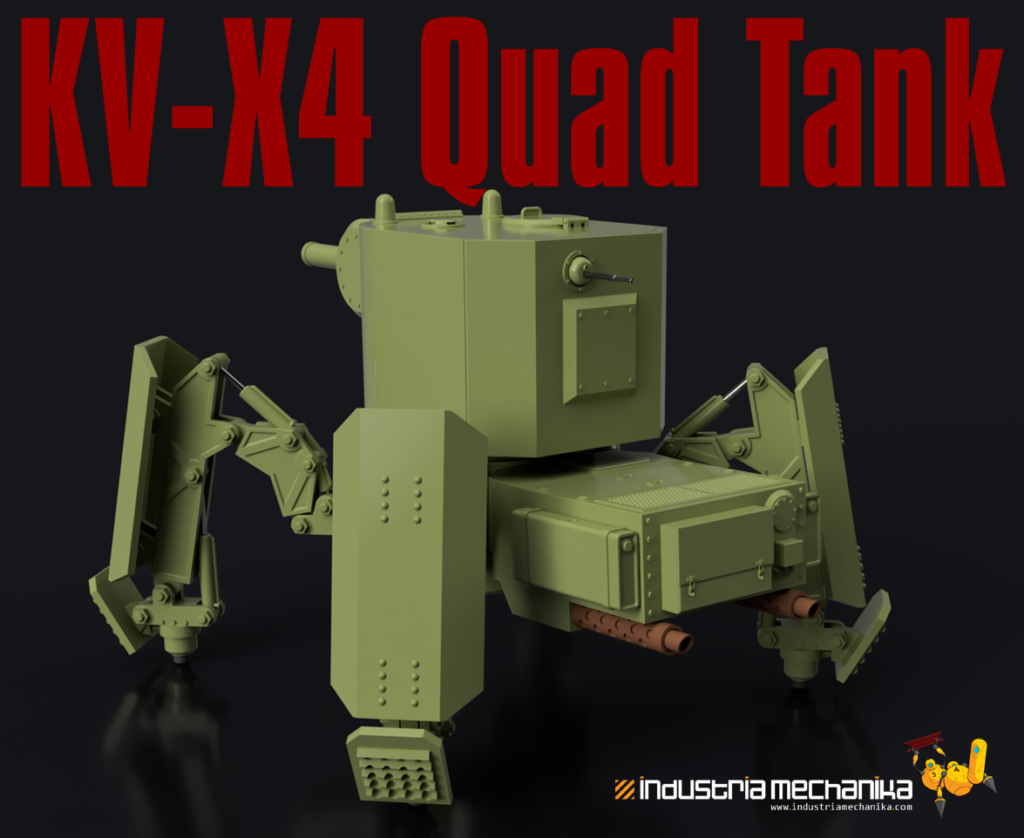 However, that company went out of business and the kits were discontinued. I later got my rights back to it and several other designs so that I could use them for my own products at some point. This updated version of that walking tank was the first I've remade for 3D printing and released as a goal when I got to 100 Patreon subscribers.
The design originally was based on construction equipment digger arms and their hydraulics. It also was made so that you could replace the KV-2 turret with a variety of different turrets. For this version I didn't create the KV-2 turret exactly, choosing to do my own version that would work better visually with the walking frame.
The KV-X4 Walking Tank was designed as a digital kit using Autodesk Fusion 360. Due to the rush of constantly designing new monthly content, I have not been able to assemble or clean the one print I've made of it, however more than a few customers have built and painted their own. I designed and optimized this kit to be resin-printed in 1/35 scale to match my other designs and wide variety of military model kits available in that same scale. I always consider the intended scale/print-size when designing to maximize what can be done to make sure all of the details are crisp and not too thin or thick visually.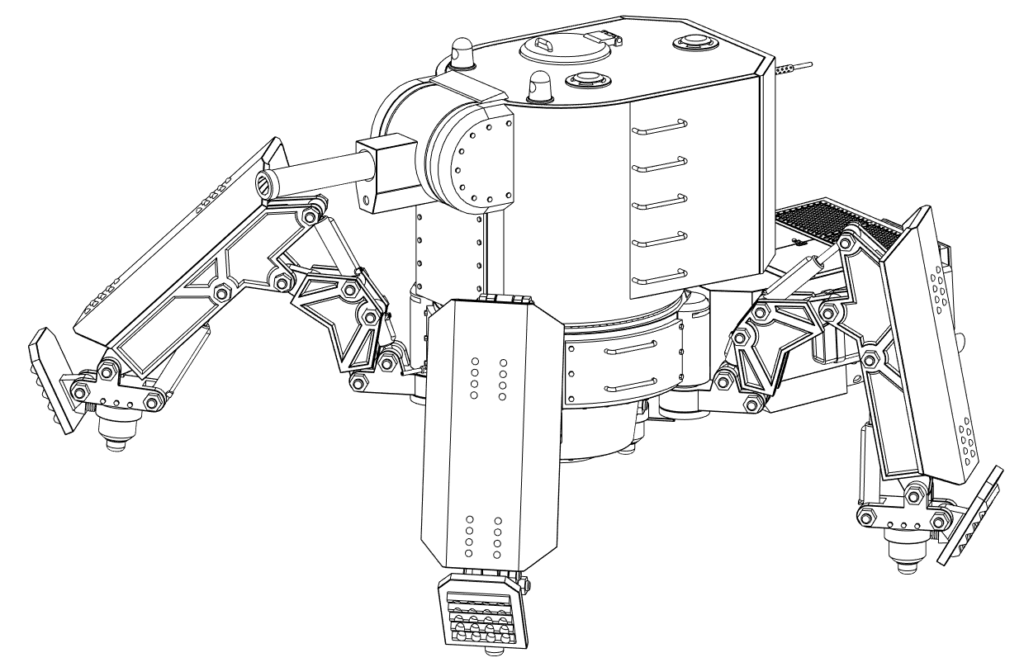 The KV-X4 Walking Tank was available to my upper-tier FichtenFoo Patreon subscribers as part of my monthly digital-kit drops during March 2021. After that month, the files were added to the Industria Mechanika shop as a retail-priced digital kit product. You can purchase the digital-kit files complete with instructions and print your own KV-X4 here.