My 3D Printable Kit Designs on Patreon
I would had posted this sooner, but I've been really busy. For those that don't know, I started a FichtenFoo Patreon back in January 2021. The focus of it content-wise is my original 3D printable model kit designs. For $15/month you can download that months printable kit file-packs and print them yourself. (you can skip months, or just subscribe for 1 for that months content then leave, etc… no commitment, but I mean who doesn't appreciate commitment?) I've been designing and releasing several kits-packs per month. If you miss a month, no worries… all of the kits are available the following month in the Industria Mechanika shop, however they cost full-retail per kit outside of Patreon. So a subscriber could get several kits and accessories for only $15, but after that month, those same kit file-packs will cost $10-$40 apiece. "Membership has its benefits."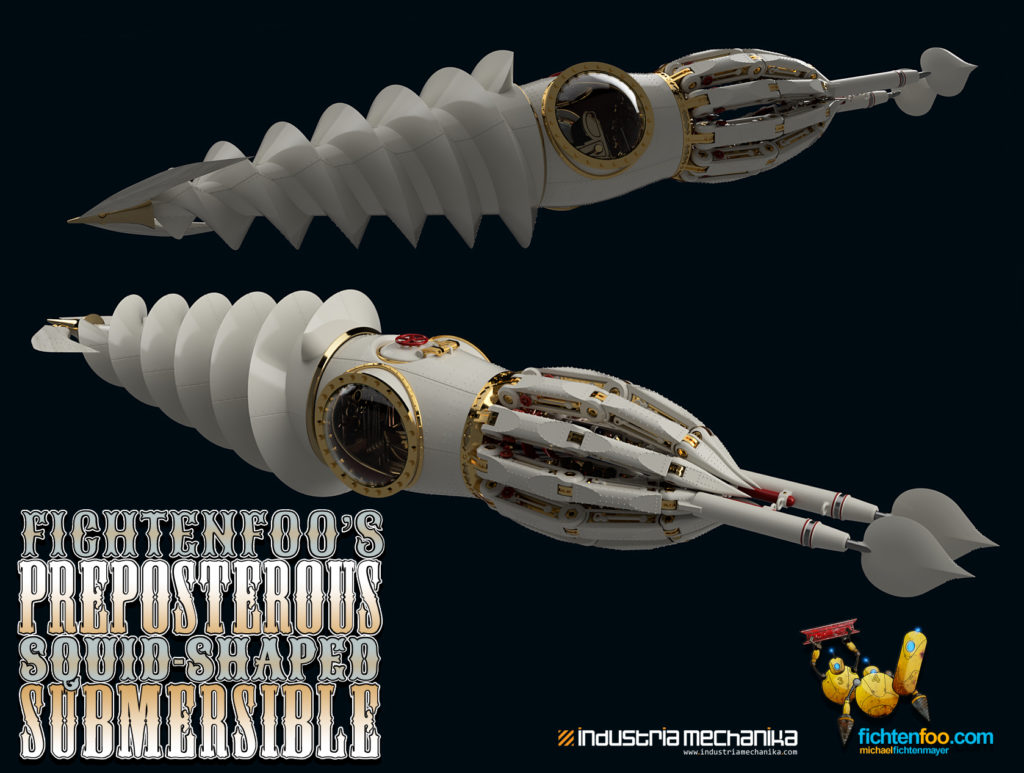 I know some of my older-aged customers and followers are a bit angry because they don't want to do 3D printing. I get it, but the cost to produce boxed kits has become astronomical and not really worth the effort. Plus it allows me to explore far more concepts that I couldn't do as kits before. Good 4K resin printers are as low as $300 these days which is less than the cost of several original GKs and the quality of the prints is fantastic. Resin for the printers isn't expensive, and I've been putting out more 3D printable kits per month than my Patrons have had time to make so it's a really good value in the short term. Once you understand how and why to add printing supports, (those scaffold looking things) it's really easy to print up and paint a LOT of cool stuff.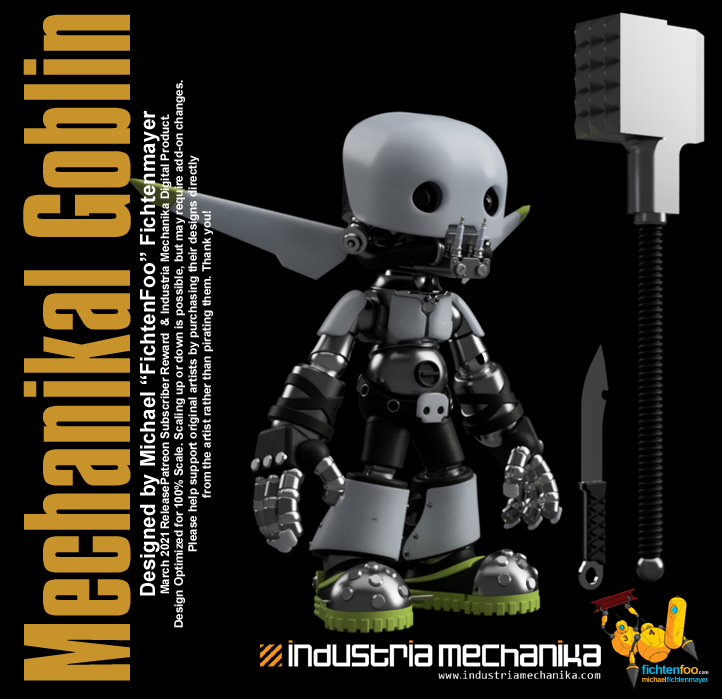 Right now I have 2 full kits and some accessories available for April content. The Gundam UC Hardgraph styled "Space Launch" craft in 1/35 scale, 1/6 scale Combat Armor, and a slew of accessories like swords and grenades. You still have several weeks to sign up and download those before the month ends.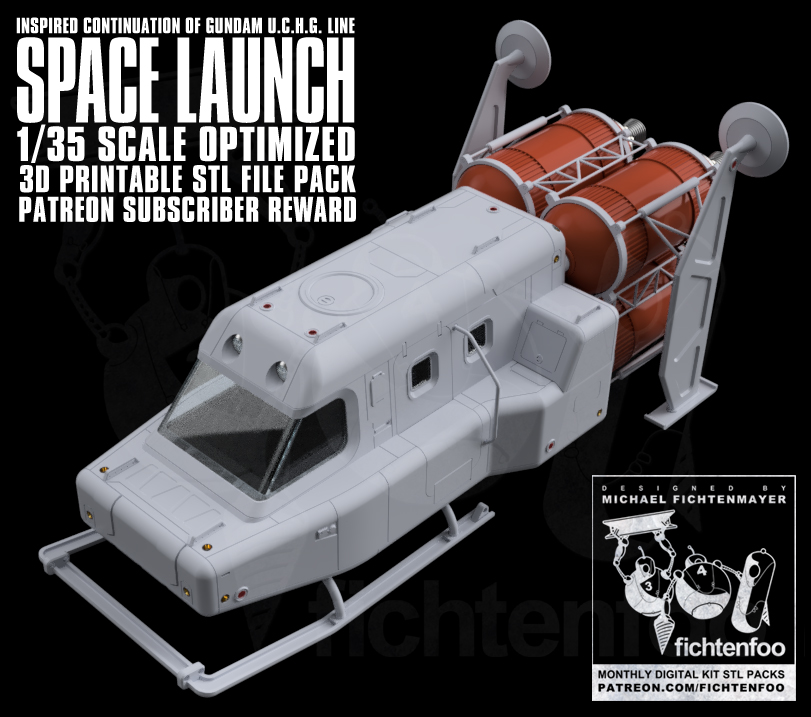 And below is some of what I've released in January-March. Please consider signing up for my FichtenFoo Patreon as I could really use the support to justify all the time spent creating these. Thanks!