Digital Kit Design » Gundam UCHG 'Space Launch'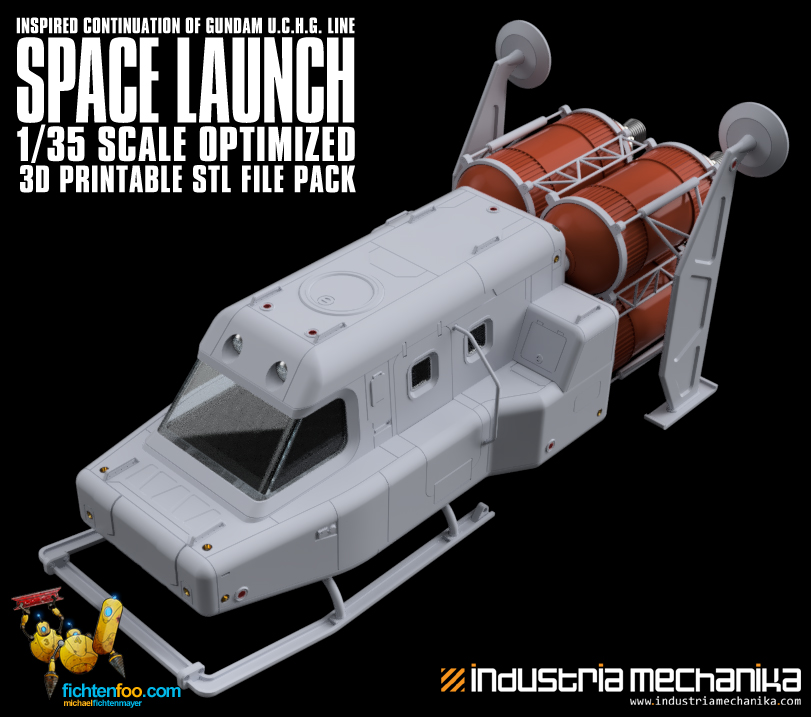 For some reason, the small space launch/shuttle at the end of the original Gundam series always resonated with me. I had hoped that back when Bandai was producing the Gundam UC Hardgraph (UCHG) line of 1/35 scale "ground-level" kits, that this would find it's way into their line-up, but alas it wasn't meant to be.
However once I learned 3D, I could finally realize a kit design of that craft and stylize it to fit right in with the other UCHG releases and even improve upon those old designs somewhat. One way in particular is that the larger ground vehicles had no interior at all. It was especially disappointing on the Hovertruck kit as the interior was depicted often in the 'Gundam 8th MS Team' series. So I definitely wanted to do a full interior for this craft, even if it mainly consisted of seats and a console. The rest of the design was made to have a real-space Apollo and Nasa Space Shuttle feel.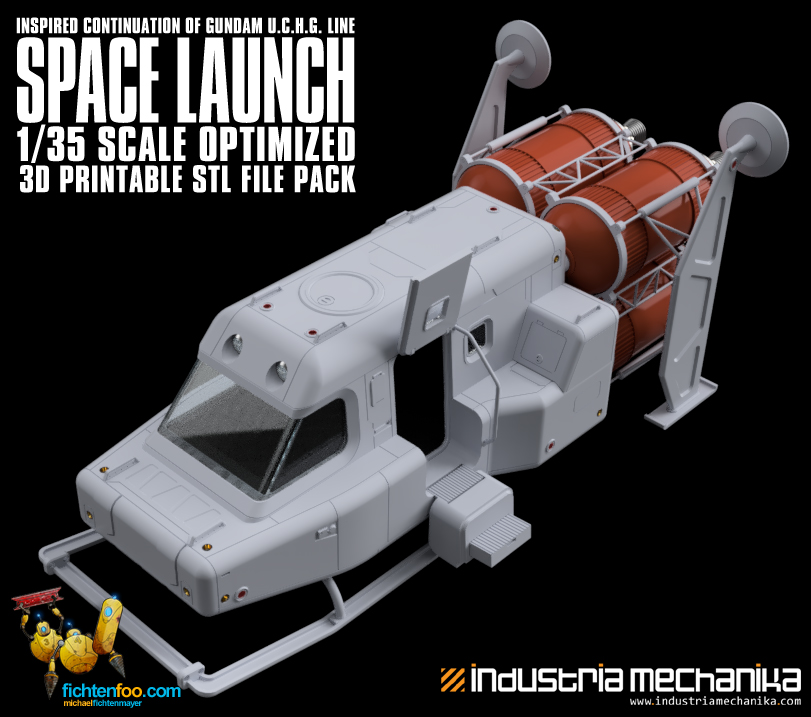 The Gundam UCHG 'Space Launch' was designed as a digital kit using Autodesk Fusion 360. Due to the rush of constantly designing new monthly content, I have not been able to assemble or clean the one print I've made of it. I designed and optimized this kit to be resin-printed in 1/35 scale to match the other kits in the UCHG line. I always consider the intended scale/print-size when designing to maximize what can be done to make sure all of the details are crisp and not too thin or thick visually.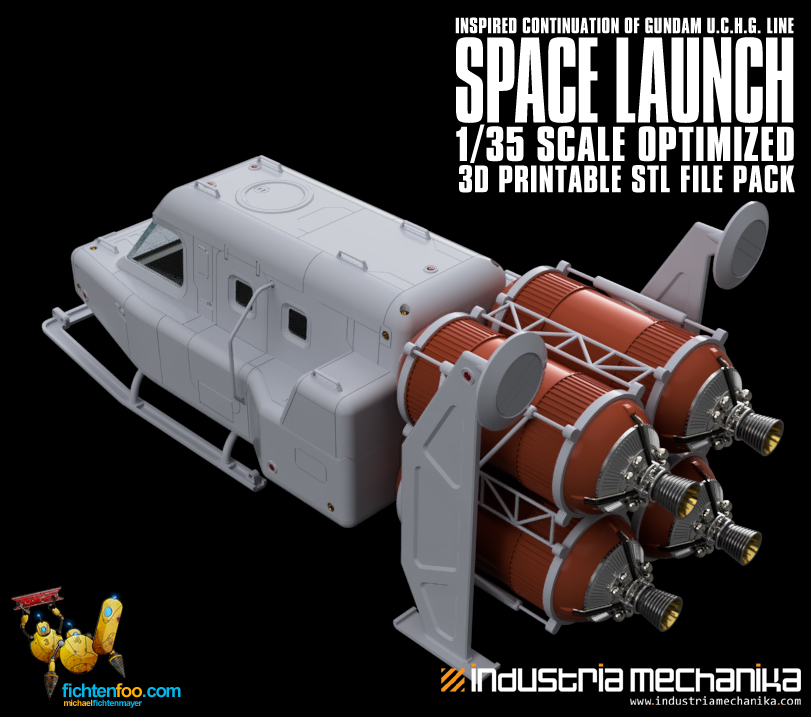 The Gundam UCHG 'Space Launch' was available to my upper-tier FichtenFoo Patreon subscribers as part of my monthly digital-kit drops during April 2021. After that month, the files were added to the Industria Mechanika shop as a retail-priced digital kit product. You can purchase the digital-kit files complete with instructions and print your own Gundam UCHG 'Space Launch' here.