This particular steampunk-styled design was one I tried to hand-sculpt soon after my original Fish-Shaped Submersible kit release, but at the time I couldn't do it the justice it deserved so put it on hold. A decade later having learned how to create in 3D, I revisited the original sketches and scrapped parts to make an all new version.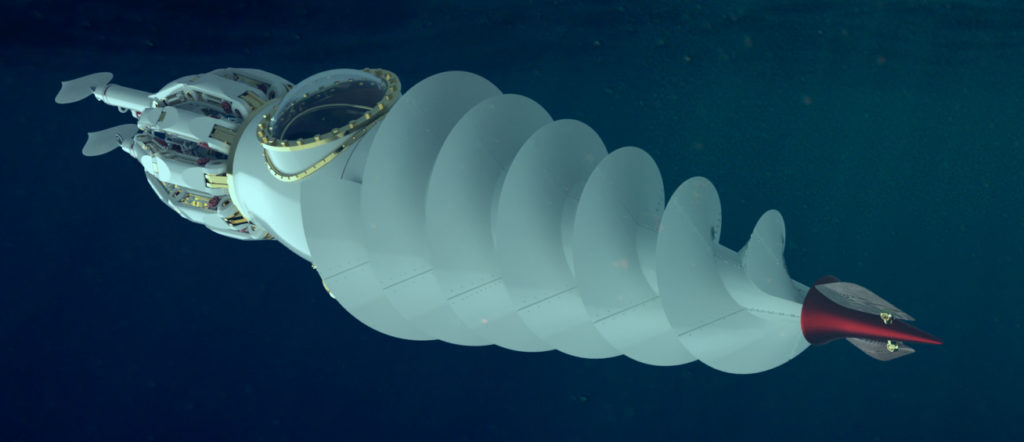 I wanted a design that looked as fast as an actual squid while also having the menacing features of the mythological Kraken. I turned the cone shape of the head into a corkscrew propeller while using a corkscrew drill to replace its beak. The submersible in real life would hunt-down ships and latch onto them using its harpoons and tentacles. Then it would proceed to sink the ship by making large holes with its beak. The sunken ship would then be safely plundered by Fish and Jellyfish-shaped submersibles arriving later. The main propeller and large cogs inside of the cabin were made to rotate by placing a specified mass-produced gearbox motor inside of the kit instead of the analog printed motor shape. The cone was removable from the inside frame to access wiring batteries.
The Squid-Shaped Submersible was designed as a digital kit using Autodesk Fusion 360. Due to the rush of constantly designing new monthly content, I have not been able to assemble or clean the one print I've made of it, however more than a few customers have built and painted their own. I designed and optimized this kit to be resin-printed in 1/35 scale to match my other hand-sculpted Steampunk subs and ornithopters. I always consider the intended scale/print-size when designing to maximize what can be done to make sure all of the details are crisp and not too thin or thick visually.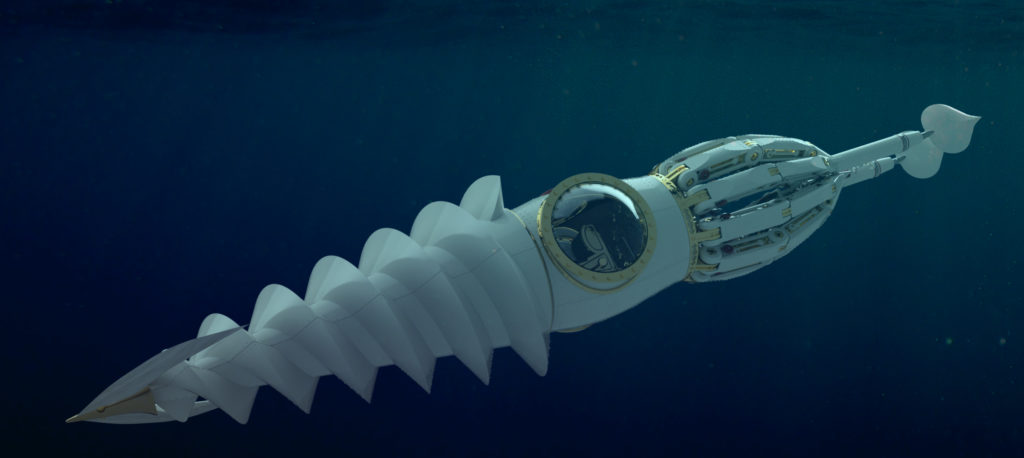 The Squid-Shaped Submersible was available to my upper-tier FichtenFoo Patreon subscribers as part of my monthly digital-kit drops during March 2021. After that month, the files were added to the Industria Mechanika shop as a retail-priced digital kit product. You can purchase the digital-kit files complete with instructions and print your own Preposterous Squid-Shaped Submersible here.