Completed » The Engineer
I finished this cyberpunk styled figure a few years ago and have been using him in different pics to provide a sense of scale. However until now, he's never had his own formal photo shoot. The Engineer, or "gasmask dude" as I typically refer to him as has a custom mask which I sculpted over a resin head using eoxy putty and various leftover model kit greeblies.
His outfit has been the archetype for many of my male figures since as I often use this pattern I designed, then modify it as needed. Both my in-progress Skeletor and Tri-Klops figures (see instagram) have relied heavily on this basic pattern. He's also the figure which I did my first Cricut-cut iron-ons for. His outfit features a redesign of my old Fourth Planet Terraformation Initiative (FPTI) logo as well as a unifor graphic on his jumpsuit stating his specialty and general clearance.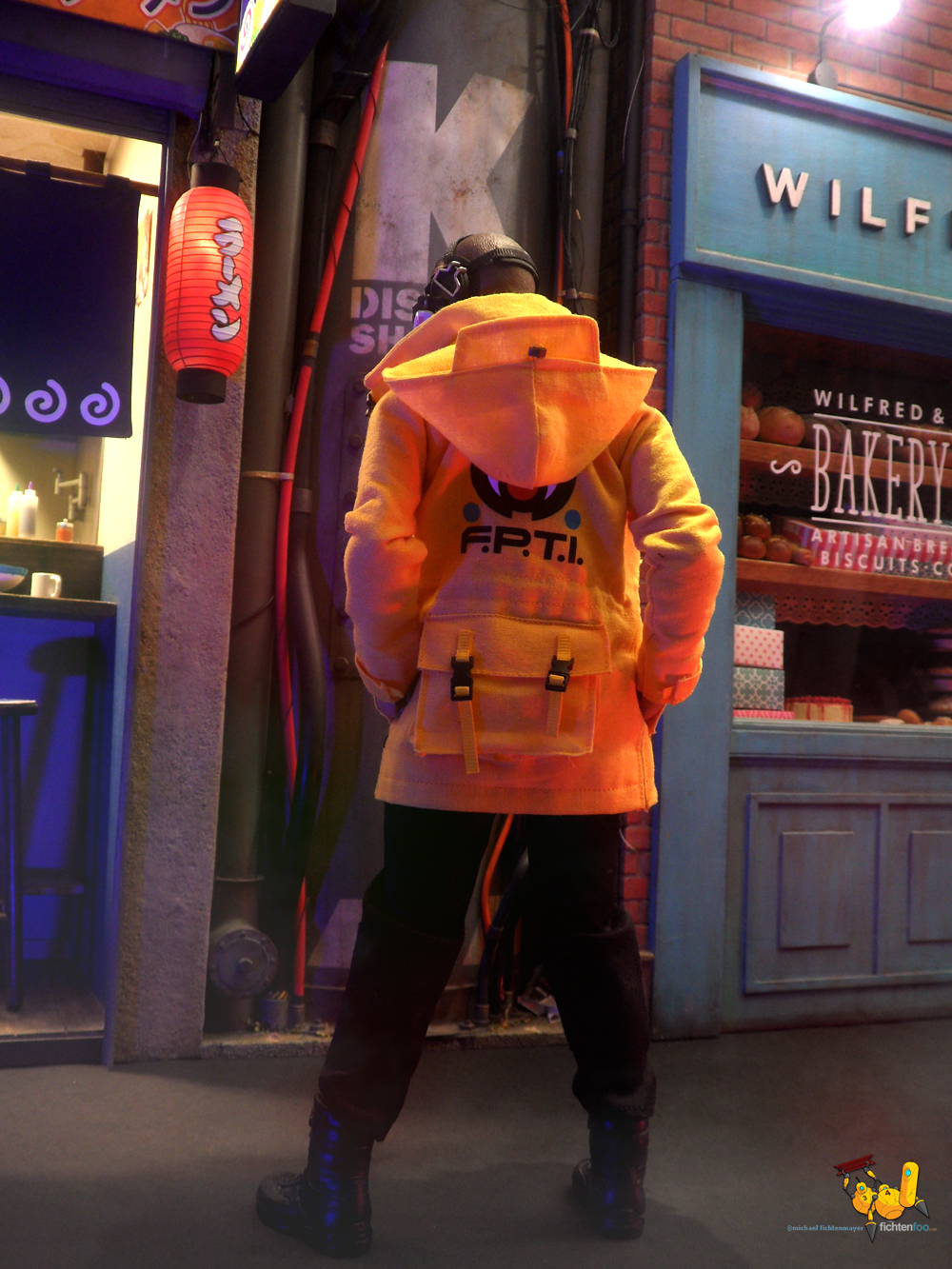 The zipper is a bit oversized since I didn't have a smaller yellow one on-hand, but maybe that's the style when he's from. Giant zippers are all the rage! The Appleseed comic he's reading was made by scaling art found online to the appropriate size for 1/6, then cutting and gluing it together. Since he fits perfectly with my cyberpunk modular facades, I shot him in front of them.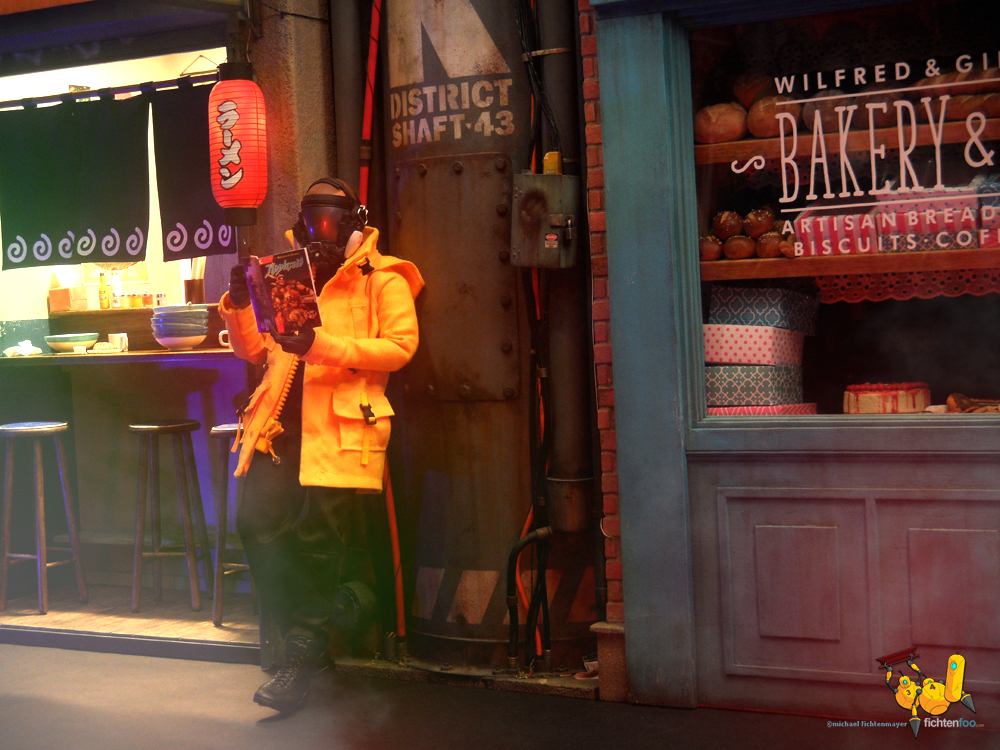 The Engineer: Gallery