I've been wanting to do a lush redwood forest scene ever since I acquired these Bandai 1/12 scale Scout Trooper w/ Speeder Bike kits. There's so much detail that can be done and a well-done base can really sell the realism on a kit. The kit itself is pretty nice. The Speeder Bike goes together smoothly and looks awesome. Just need to replace the tent-roll on the back of the bike with weathered cloth and you're good to go. The Scout however… it's got a lot of toy-like joints. Proportionally, it looks great, but those joints needed filled in with epoxy putty to make it look believable.
There's a lot of different techniques used in the work I did for the base. So many that it's really hard to describe it all. Laser-cut printer-paper ferns, celluclay over mailing tube for the tree, layers and layers of leaf litter, turf-moss, crushed leavs and dried moss, dried, roots, and more.
The bike is held aloft by strong steel wires bent and coated to look like the rest of the twigs fallen in that area of the base-work. This makes it look like it's floating without being attached to the Scout or tree and definitely not an scale-breaking eyesore like a clear or brass rod.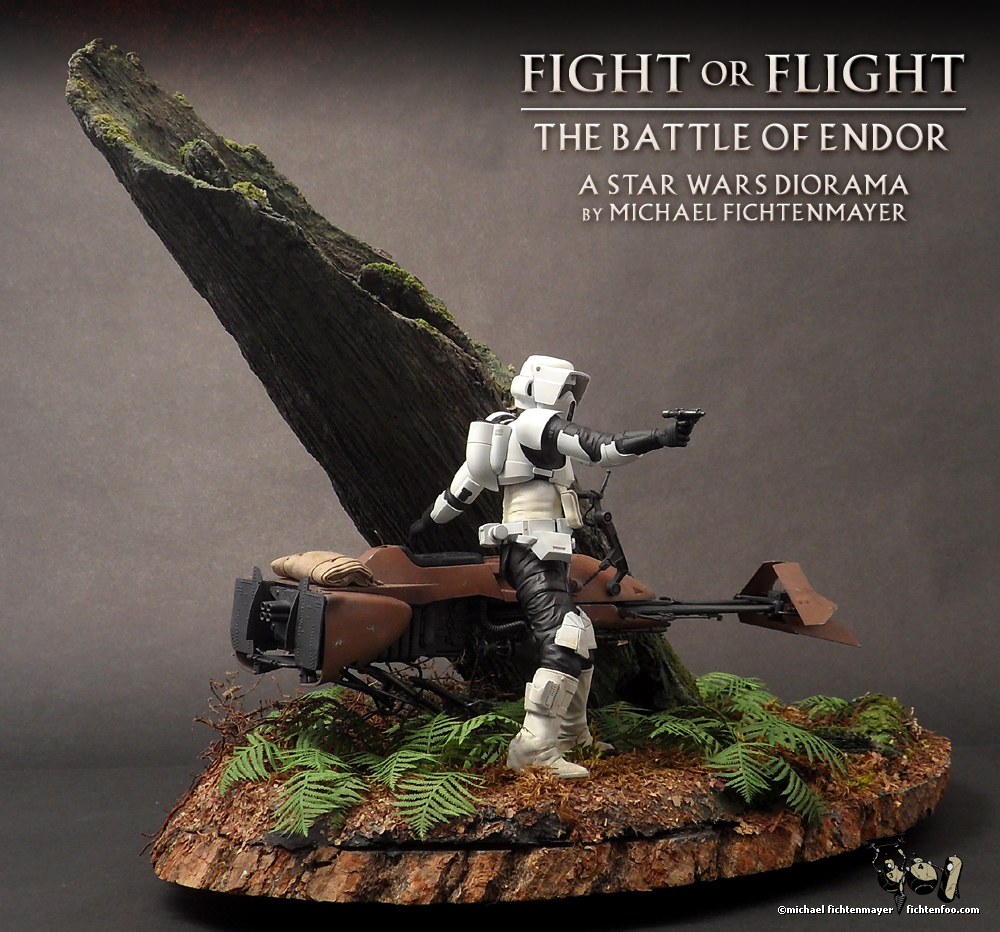 Anyway, if you're looking for more details, check out my Facebook and Instagram pic comments as I've already described it there. Onto the pics!
Save