Inspired by construction equipment and customers love for maintenance-bay dioramas, I designed this anti-gravity Recovery Vehicle essentially as a flying crane. I've always loved giving customers multiple options when creating my own and collaborative kit products and figured this design could be used with dozens of my past Industria Mechanika releases as well as current and future designs as well. Will it be transporting a large mecha? Recovering a downed airship? Or simply repurposed as parts for a mounted, non-flying gantry crane in a diorama. Perhaps the cabin could be used for a custom robot or other vehicle design. There's many possibilities and opportunities for a design like this in a model-maker's hands. I enjoy seeing what different people do with my base kit-design be it a beautiful finish, custom colors, or heavily modified.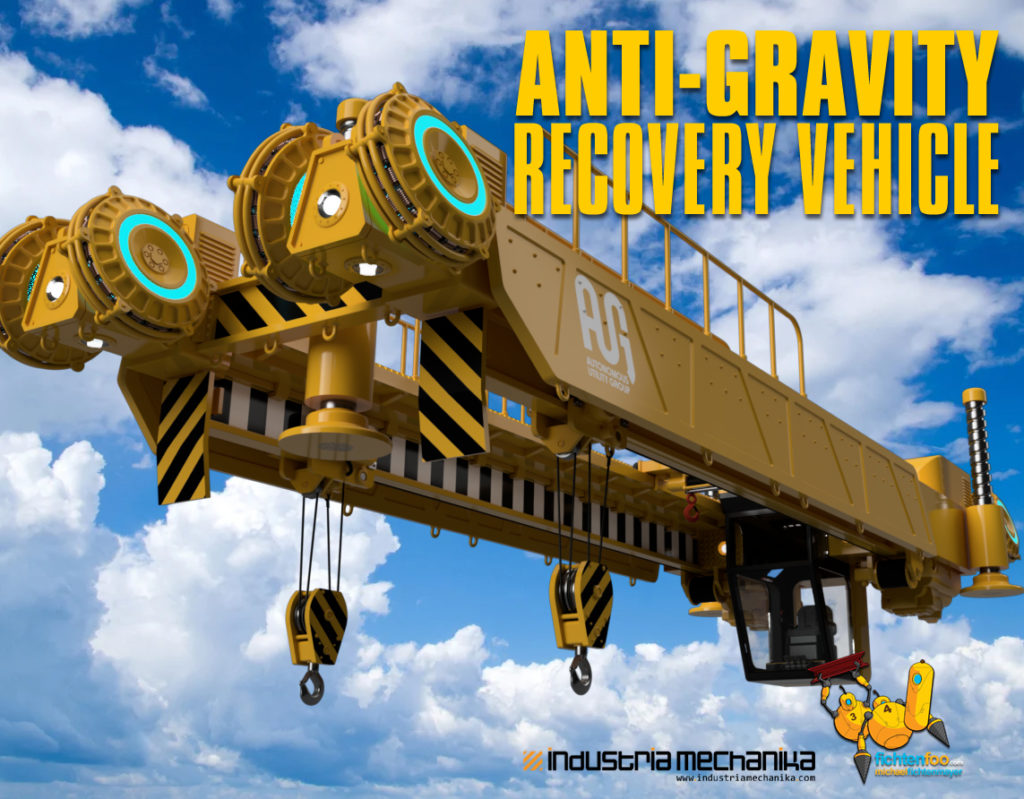 The AG Recovery Vehicle was designed as a digital kit using Autodesk Fusion 360. Due to the rush of constantly designing new monthly content, I have not been able to assemble or clean the one print I've made of it. Designed and optimized to be built in 1/35 scale. I always consider the intended scale/print-size when designing to maximize what can be done to make sure all of the details are crisp and not too thin or thick visually.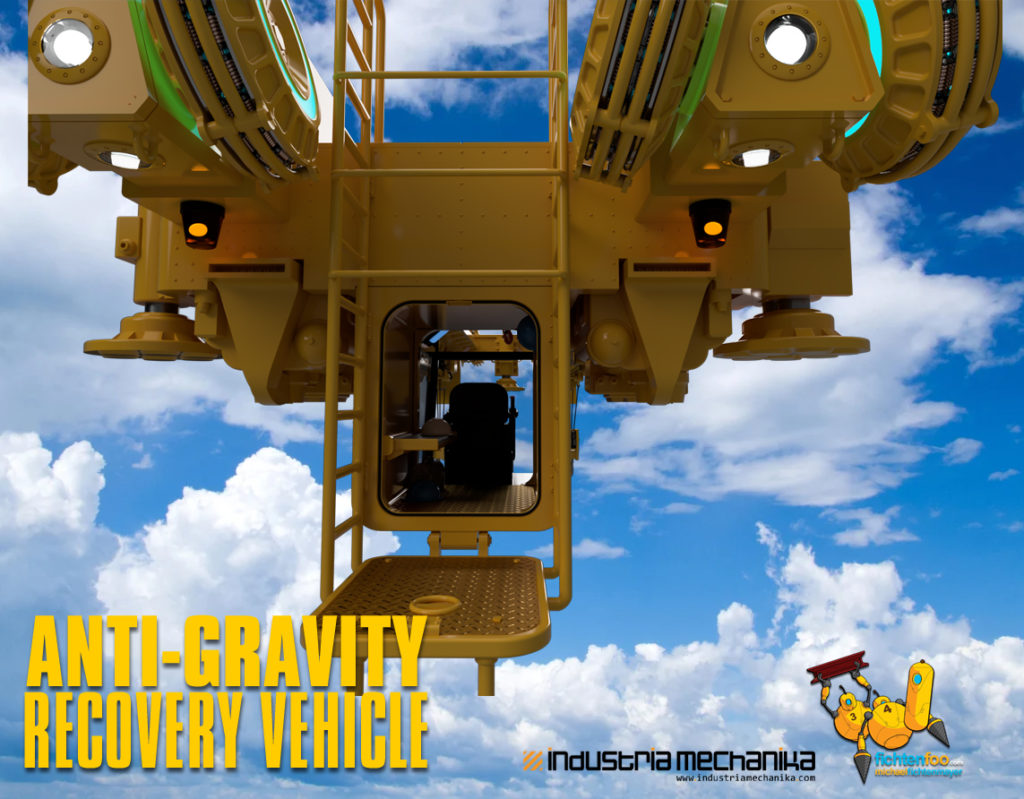 The AG Gondola Racer was available to my upper-tier FichtenFoo Patreon subscribers as part of my monthly digital-kit drops during February 2021. After that month, the files were added to the Industria Mechanika shop as a retail-priced digital kit product. You can purchase the digital-kit files complete with instructions and print your own AG Recovery Vehicle here.