In-Progress » The Centurion 1/4 Scale Bust
I just got the resin from my caster in-hand for these and had to start on a couple of them! These large 1/4 scale armored alien busts were designed by Fabio M. Silva and produced by my company Industria Mechanika.
Get your Centurion Bust here »

What I really like about this isn't only the overall design, but the possibilities for color choices. I'm doing one like the box art because I should, and another in a green/orange mottled District 9 alien-like look.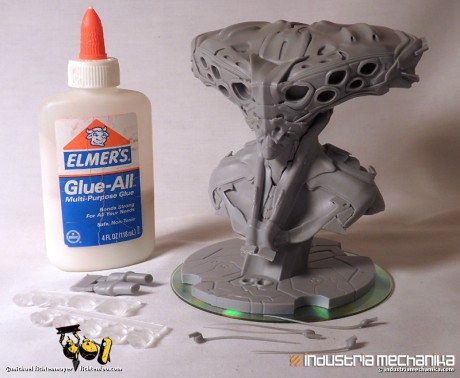 We had these designed with lighting in mind, however you will need a rotary tool with a small ball cutter to hollow-out behind the eyes to insert LEDs and wire behind the clear eye pieces. It looks daunting at first glance, at least it did to me, but once I got in there and started Dremmeling out the inside and using a 1/4″ drill bit at slow speeds to make holes under the head, through the body and the base to run wires into a small coin-cell, it was relatively easy and quick.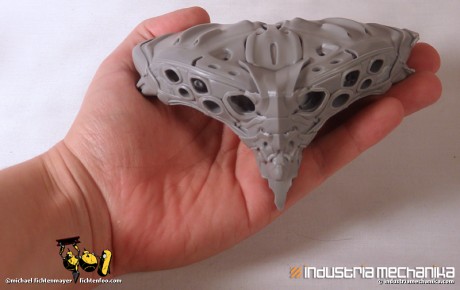 More on this as I paint and light it. I'll be using small SMD 0603 LEDs to light it, but with enough hollowing you can fit just about anything behind the clear eye inserts.