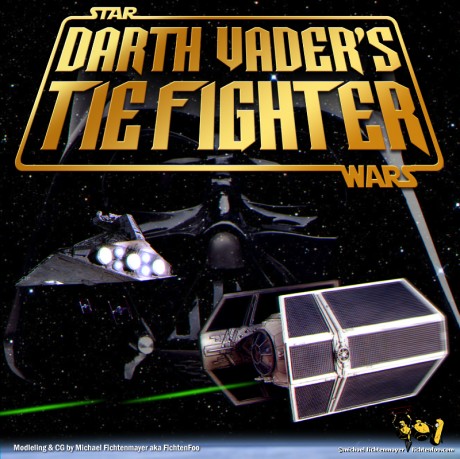 A small quick build-up of the new 1/72 scale Darth Vader's TIE Advanced X1 from Fine Molds for a client.
I received two of these I had on preorder for months from HLJ last week. Their shipping has improved and the yen is much better now.
The kit itself builds up much like the other Fine Molds TIE Fighters  but unfortunately does not have the separate wing panels like the other TIEs so masking is required there. Kit comes with standing and seated Vader figs, decals, masking stickers (ugh) and a stand. I ended up using some vinyl masks I purchased years ago for the other TIEs as they work here too.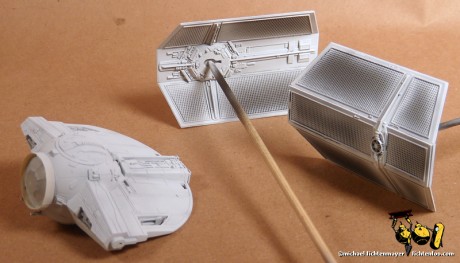 Painted base coat (over black primer) for the Darth Vader Tie. This is a mix of Tamiya XF-1 White with XF-66 Light Grey. It's too light by design as I'll use filters and discoloration to darken it to the "correct" shade.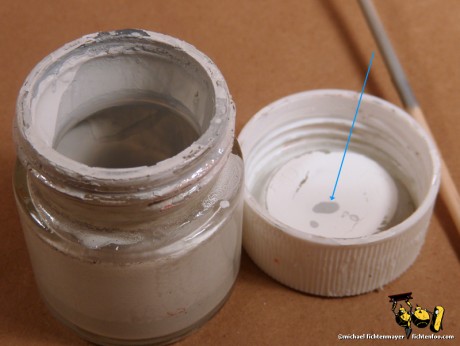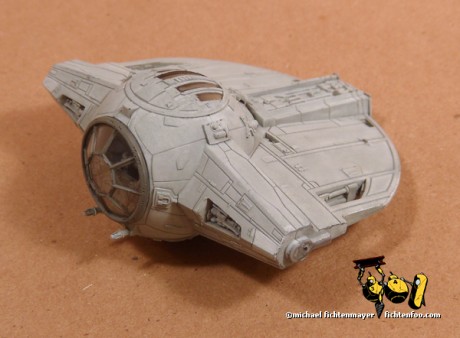 After 4-5 filters of 502 Abteilung oil paints Navy Blue + Starship Filth thinned excessively with odorless turpenoid.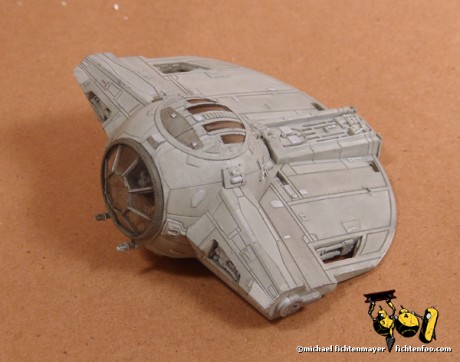 I shaded and highlighted the panels with more filter wash and thin white oil paint for the highlights. Vader says "ready my ship" before using this which probably means he has this fighter for a reason AND uses it. I figure based on his mentioned piloting skills, he uses it often enough to have some weathering.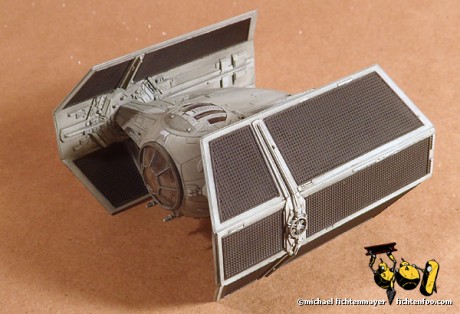 A final filter layer of Starship Filth was applied, then the wings were attached. The mini Darth Vaders were painted with a satin black overall then I brushed on some Future Floor Acrylic for the shiny parts and acrylics for the small buttons on his chest.