Back to the Industria Mechanika Chompbot #5 for a bit now that I've made some time. Industria Mechanika keeps me crazy-busy! I recieved the initial canopy sample a few weeks ago and they're really nice. The original plan was vacuform, but that just wasn't working out. So we went with resin. Luckily the resin is super clear. A dip in some Future and it's like glass!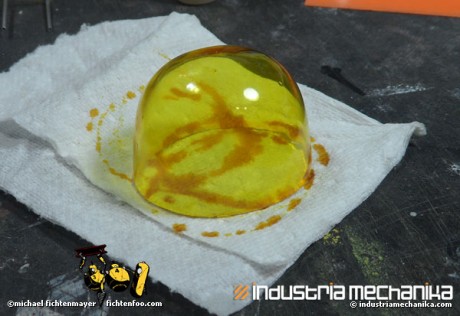 I tinted this one by filling it with some clear Tamiya Yellow then dumping the excess. Unfortunately there was some dried paint bits in the old jar of paint when I opened and stirred it so a few of them are marring the inside of the canopy with specks. DOH! If you try this, use a NEW bottle of paint because otherwise it works great!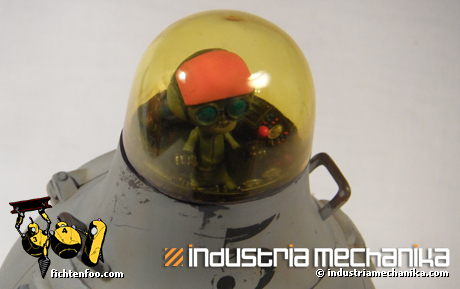 Since the Chompbot fights mutant vegetables as one of it's duties, I decided to make some for a diorama with the bot and chomp troopers. These were made from Sculpey and painted with Tamiya Acrylics and oil paint. Roots were done with Jute twine. I still need to make tomato goop w/ seeds as well as the leafy limbs.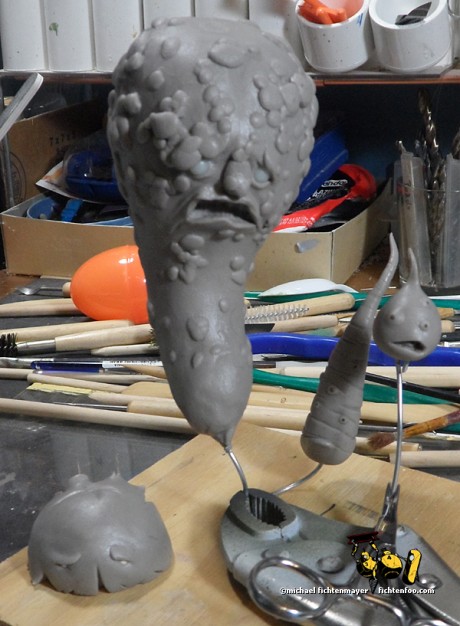 The gourd goop was made from cotton soaked in Tamiya acrylics and white glue. Seeds were made from Sculpey as well.
Next up I'll finish the Chompbot weathering and start on the basework.