In Progress » Remora Pair » Remora Paint-ups » Part 2
I finally finished doing all of the paint and chipping on the two Remora build-ups. For the most part, it was all the same hairspray steps described in the last update. You can see on the blue ship, the 'Lillian G', that I added an extra boom to the mast that I had scratchbuilt to make it a little different.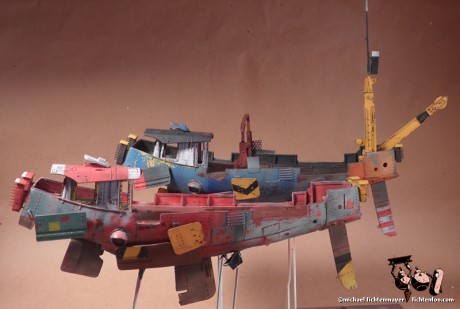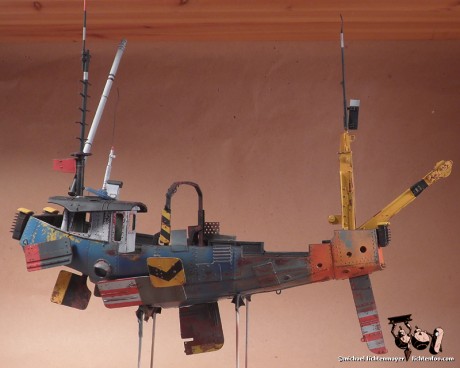 After the paint was done I clearcoated and began decaling using the supplied decals. They worked really nicely and provide a LOT of ship names. As you can see Ian's is the 'Remora' and mine is the name of the favorite boat my dad worked on before he retired from working on river tow-boats, the 'Lillian G'.After decaling I airbrushed on a satin coat of Future and added a dark-brown, the rust filter to all the parts.