Been a few days since the last update, but the individual panel discoloration takes a bit of time, both in application and in drying. However the results are fabulous. Here's the model with the panels completed.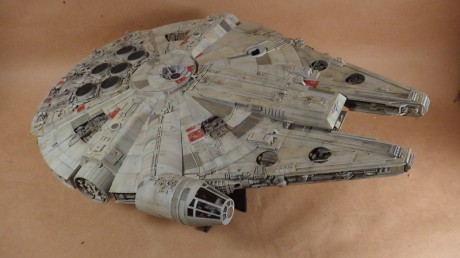 Once they had dried it was time to apply the streaking. Here's the tutorial followed by a few notes below.
httpvh://www.youtube.com/watch?v=hikjX1ekgFc
Once the tutorial was over I worked on the rest of the model and decided to add some more defined dark streaks. These are done almost the same way. Paint them on very thinly with thinned oils then blend them with a dry or damp brush. Simple, but effective. Here's the completed streaking. Next up: pigments.