Part three of this tutorial series covers painting the gray panels with oil paints. Pardon the stutters in the video. This was take two after a mishap involving oil paint on my favorite jeans and a screw-up trying to use liquid mask which the thinner involved apparently works great at removing.
httpvh://www.youtube.com/watch?v=jY6XvmA3kUo
Here's the completed vessel.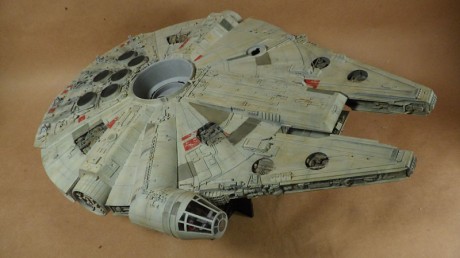 For most of the painting I was able to simply paint an entire panel using the panel lines as a guide. For some however I needed to hand-paint the edge. This sounds difficult, especially with the blending, but after you blend, you can clean-up the outside edge with a 1/4″ flat brush dampened with turpenoid. This removes the edge oil paint since it's still wet. Another fantastic feature of painting with oils… easy mistake fixes!
For different gray panels I used different mixtures of oil paint. Some had "Starship Filth" used instead of the "Dark Mud". This makes for a more realistic and visually pleasing look.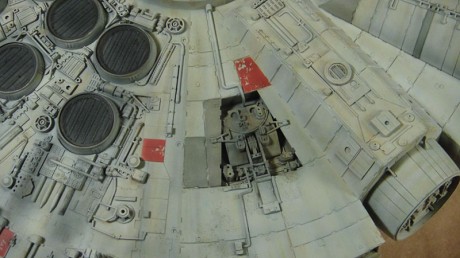 This same technique, while not videoed was applied to the two yellow panels on the underside using 502 Abteilung Luftwaffe Yellow.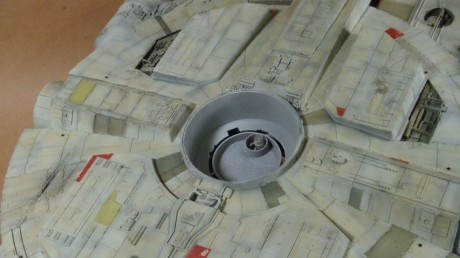 Now my workshop has been a little cool and damp the past day or so which makes the oils take longer to dry. Hopefully they're dry enough tomorrow, but if not they will certainly be the next day to continue on. I'll also take a photo of my pallet so you can see the paint colors used in case you need to mix your own.