Completed » Snowspeeder Quartet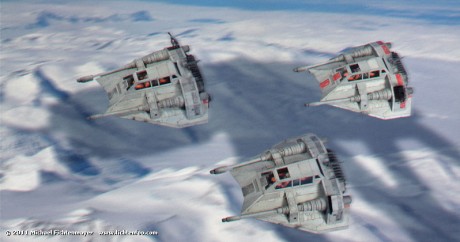 I've had these 1/48 scale Fine Molds Snowspeeders almost done for a while now, but just needed to paint the pilot figures. I started painting them last week since I needed to paint a couple 1/72 Rebel pilots as well and finished them a few days ago. These were painted with Tamiya Acrylics, 502 Abteilung oil paint, and Pigment powders. Basically the same techniques I used for the Millenium Falcon.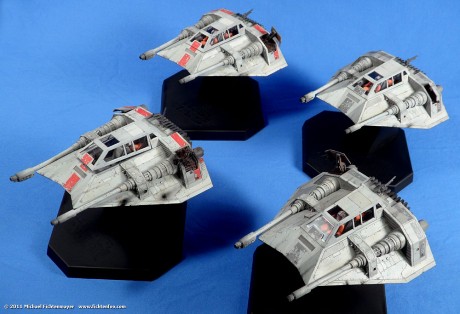 The two orange speeders are for a client's diorama. One will be in flight while the other is downed with a pilot being rescued. The two grey "Luke" speeders are for sale if anyone is interested. I can sell them as-is or make a small Hoth display base with the Rebel Turret kit I mastered. Just send me an email if interested for a quote.
As seen in a few of the images, the canopies don't want to stay completely closed as-is. This can be easily fixed by gluing them shut, but I wasn't sure how potential clients might want them, so for now, they're unglued and open-able.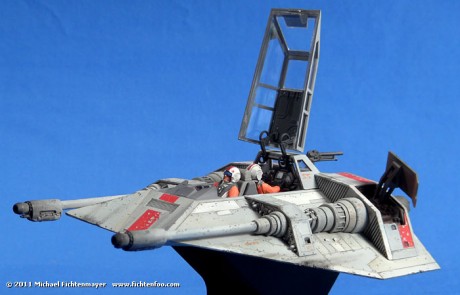 Here's pics of all four speeders: