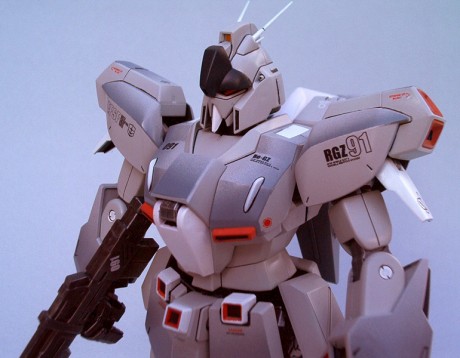 About the Build »
This was a kit that I had purchased last summer. I painted it and it looked like crap. Well, I decided that I no longer wished to look
at a bad paint scheme so I stripped the kit and started over. I went with a warm grey for the main body with white, rust and black highlights. Certain parts I gave a blue-grey gradient to. Check out the pics.
I must say, I am much happier with the kit now. I gave me a chance to try out a few new techniques as well, such as Future floor finish for the clearcoat. That stuff rocks!