I feel like I never have time to post here anymore. Industria Mechanika keeps me very busy indeed! But here's my current build-up of the pre-production sample of Adrian Smith's Frankenstein. (Click Here To Order Frankenstein, Ships 8/7/2012) Normally I don't build figures, but this one is REALLY awesome. Lots of armor to rust and weather, and no worries about getting flesh tones correct. Just need to make him look patchy and partially decayed.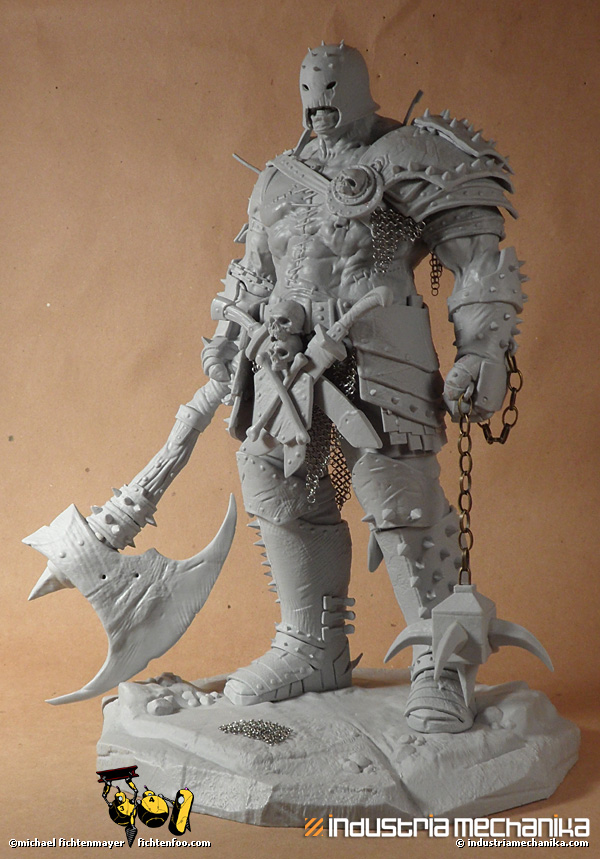 I'm of course a tad biased, but honestly this is a really nice kit. It went together very easily despite having 49 parts, and I didn't have the benefit of the instructions I made AFTER this! The resin is a light gray which I insisted on because it's easier on the eyes to clean-up than white or cream. And let's face it, most of us will prime it in white anyway afterwards anyway. It's also pretty easy to work with. Sands and scrapes with an exacto easily for the minor seam clean-up. Putty use was minimal, in fact I only needed it in two spots to make clean-up easier in some cloth folds. (back of right leg)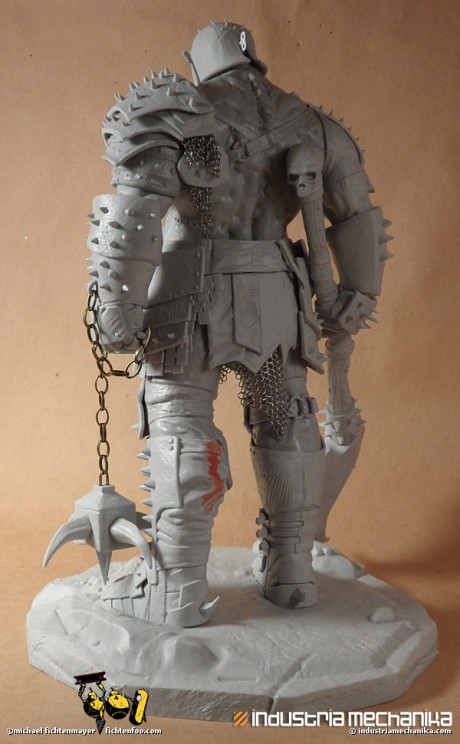 The kit comes with real chain mail and is easy enough to work with provided you have some sharp pointy wire cutters. I used a cheap purple-handled pair from Michael's for example. There's plenty in the 3″ square to detail the kit based on the instructions with some extra left over to add elsewhere. The included chain for the mace is very easy to bend the links for adding them to the resin parts.
Without the base, the figure stands 12″ tall. The best way to describe it is "beefy". Really muscularly thick, armored, and menacing. (Click Here To Order Frankenstein, Ships 8/7/2012)