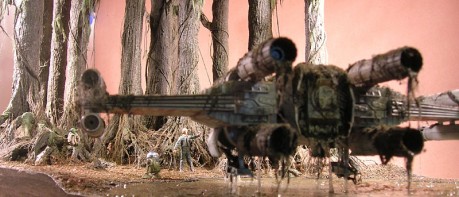 The diorama is in it's final stages and almost complete. All I have left to do is to make some little crates like the ones Luke was floating around with the force right before he threw a hissy regarding the X-Wing being too heavy. Once the figures were completed I moved onto the seaweed for the X-Wing. The seaweed was made using stretched cotton ball pieces just like my "spanish moss" recipe. The difference was that I used a darker green-black and mixed more dark soil fine turf into the mix. This was strethed out and set into place with a soft brush loaded with Future.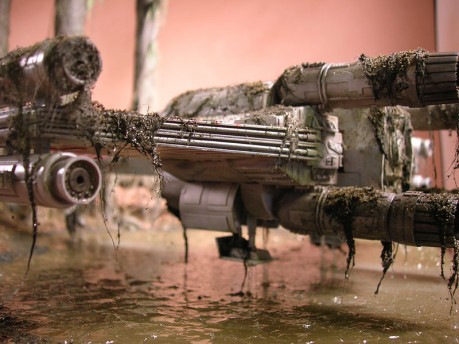 Once the weeds were done I used 5-minute epoxy to mount the X-Wing onto the clear drip-supports and added the final drips using stretched clear sprue and clear acrylic gel medium.
I also finished the lighting using a flickering LED tealight candle that I converted to use wall-power instead of a battery.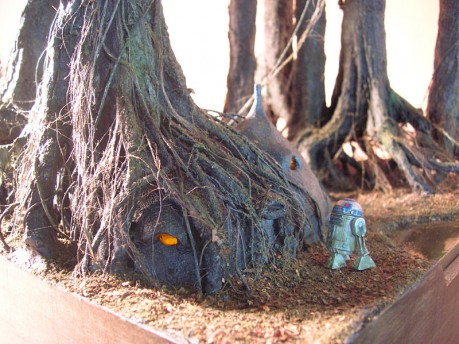 Here's the pics: