Since the last update I've gotten through almost all of the weathering steps. Here's a breakdown of what I did.
First I applied a few tan filters then a gray-brown one. This warmed the color tones and gave it a nice dirty worn start to the finish.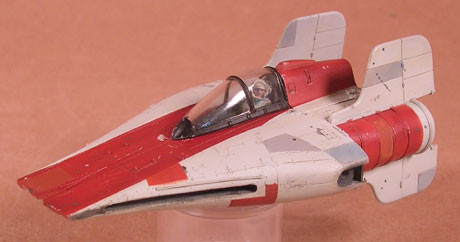 Once the filters had dried I used various oil paint colors in order to highlight panels, alter tones and add the greasy grimy weathered look around panels and the engines. This enhances the worn look.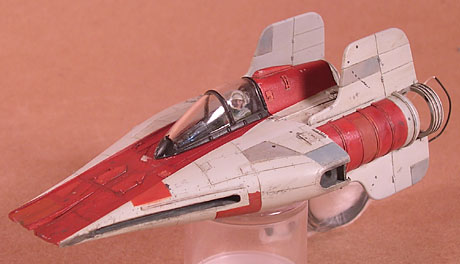 For some reason the lights look blue-ish in the images where in person they look yellowed. Not sure why this is, but I'll try to adjust the camera settings for the final images. No matter though as in different movie sceens the engines appeared either yellow or purple.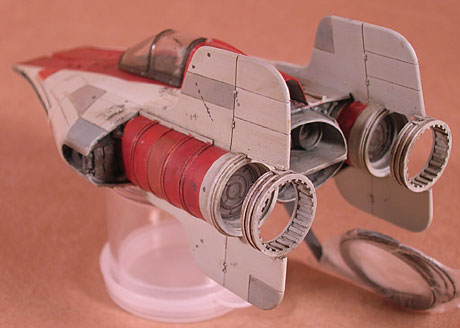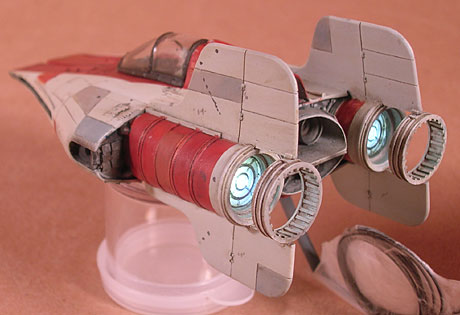 Once it dried overnight I sprayed on a flat coat of FFA. Tomorrow I'll finish it up with some pigment powders. I still need to finish the canopy once the new one arrives, but this gives you an idea what the final will look like.