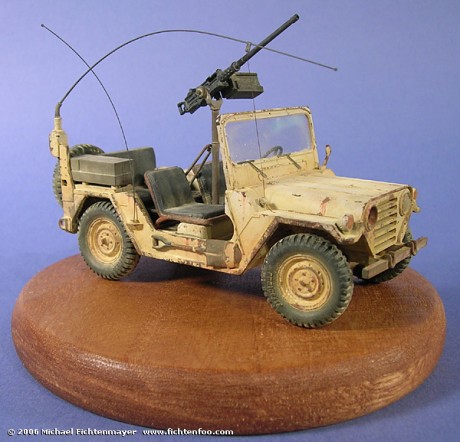 About The Kit »
Another change from my usual Gundam kits… The M151A Mutt was a model kit I won in a raffle at a Model Show a few years ago. It's
not a great kit IMO and suffers from loads of flash, poor parts fit, and other annoyances. After some changes though to make it fit the setting of a diorama I'm working on, I think it turned out quite nicely.
Since my diorama takes place in the desert, obviously I needed to weather it as such. This was a great opportunity to try out
some of the techniques in my new Mig Jiminez FAQ book on weathering/painting AFVs. There were so many steps to the weathering process, but the end result is very much worth it.