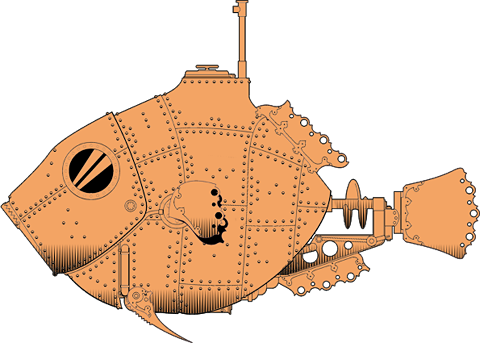 Direct from the 'Double F' foundries in Pittsburgh, Pennsylvania, you too can partake of the wonders in the oceanic depths. Travel nineteen and nine hundred ninety-nine thousand leagues under the sea in your own submersible carriage.  Search for lost treasure, view strange creatures never before seen by human eyes, all in the comfortable and stylish two-man cabin complete with luxurious polished brass fittings. The durable copper and brass hull and fixtures are reinforced with exotic eastern polymers with unnatural resin-like qualities! The large transparent portholes will give you ample views of the ambiance under the sea. Reserve yours today and be the envy of your friends.



This 1/35 scale model kit contains 29 resin parts, metal rod, and nearly 40 photographically etched parts. Without the fins, it's about 7″ long and 4.5″ high and 2″ wide. Also includes one 3mm white LED for those interested in lighting the cockpit.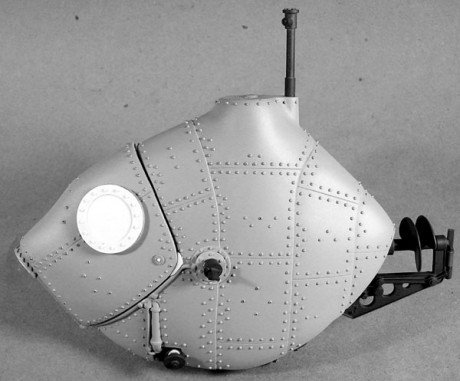 Hundreds of rivets and lots of piping detail this steampunk inspired submersible.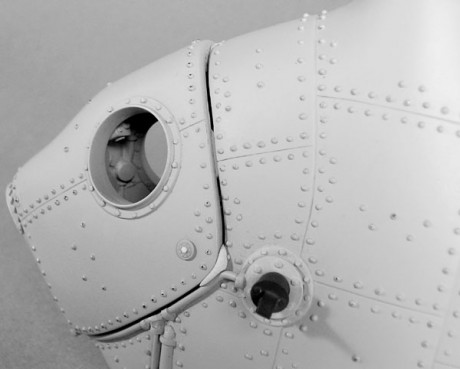 Clear eye porthole will allow views of the detailed cabin  interior.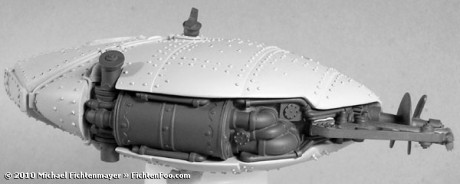 Detailed mechanics on the underside.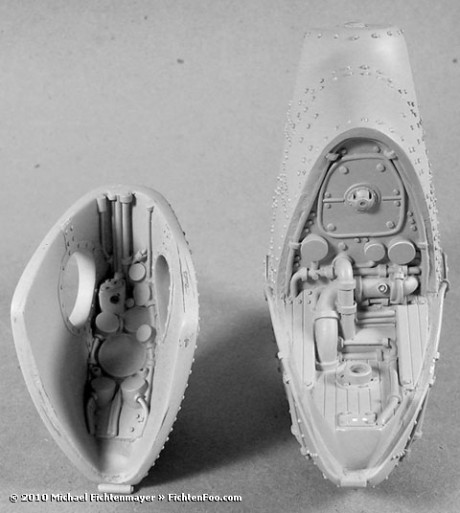 Many valves and gauges adorn the interior.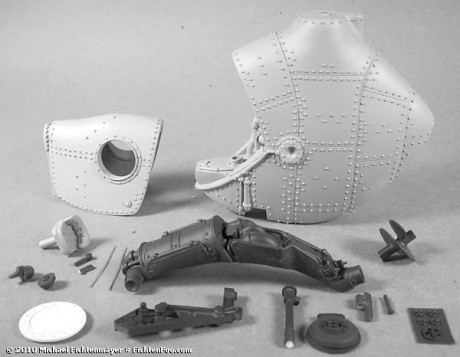 The included fret of photographically etched parts consists of fins, hinges, markings, and gauge faces.

Currently I am only taking down names for a reserved list. To get your name on the list (first come, first served) please contact me by clicking here. Include your full name, email address, country to ship to, and desired quantity. The final price is ~ $99 + shipping.


Here is a gallery of images from the conceptualization process all the way through to the final master.