1
« on: October 28, 2013, 01:25:30 AM »
A friend of mine was selling kits and couldn't get rid of this Tsukuda Hobby Terminator because it was started and parts were missing. He gave it to me so I am trying to build the hell out of it. Just because it's an old kit and a couple parts are missing doesn't mean it's worthless!
The chromed version and the regular release have different box designs.
This very kit was the cover for the coveted December 1991 Hobby Japan. The diorama was built by the famous modeller Takuji Yamada, who has built a ton of critically acclaimed stuff. I scanned the relevant pages.
With my research complete I stripped all the chrome from the kit with Super Clean. Next I built the kit with Tamiya Extra Thin cement. It went together similarly to a Wave FSS plastic kit. Pretty difficult, but it looks very good, and luckily fewer parts. The left forearm parts are the ones that are missing. Rather than do a battle damaged T-800 missing an arm, I opted to rip off Robocop 3: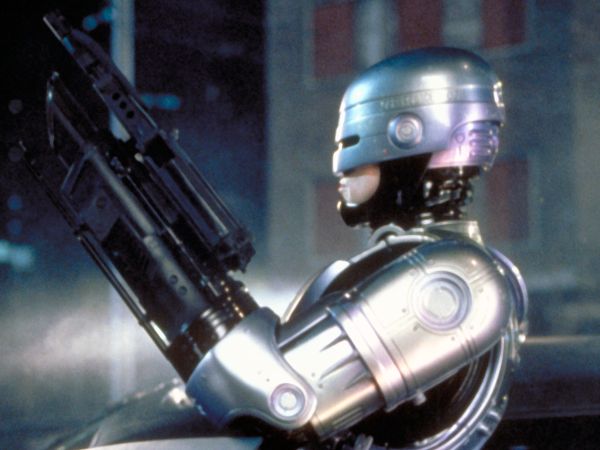 I built a small hinge on the back of the pulse rifle and connected it to the elbow joint. It was a simple job and looks relatively good. The kit was primed with Mr Surfacer and an airbrush. A black basecoat of Mr Color was laid down next, followed by a gloss clear.
The first round of Alclad metallics down.
More Alclad in an attempt to even out the dark spots. The centre torso became too highlighted, and takes away from the head I think. But not so much I am willing to repaint it. A Humbrol black wash went over the entire kit.
The teeth and eyes were painted with Vallejo acrylics.