1
« on: March 01, 2016, 02:45:17 AM »
Okay so this is a project I've had in mind for quite some time, basically when I was very young me and my brother had the Spacebase 2000 book, which is a collection of stories but the only reason we used to look through it because it had some really fabulous art in it of all kinds of spaceships.
I think flicking through the pages of that book is what first inspired my interest in all things sci fi, and one particular image always stood out as my favourite, and after doing some internet searches a while back the image popped up in the results and I just thought "that would make a great model" and then I started to think about sculpting one.
So fast forward to now and thats what I'm going to have a go at, I'm not intending to copy it 100% (thus the "inspired") but I want to recreate it as best I can, although I want to change the helmet design so you can see the full face. Below is the image, after doing a bit of research managed to find out it was by an artist called Peter Elson.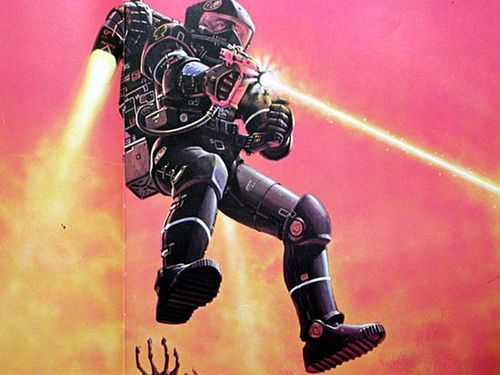 My idea for it is to have the same mid air pose, but one of the arms will be grabbing the foot, which will allow me to support it. Its a pretty ambitious project for me, but thats one of the reasons I'm pretty excited about it, I always like to push myself into trying new techniques and things that scare me a little! And I haven't done that in my last few projects.
I have done a bit of figure sculpting before, but nothing crazy, just a couple of space guys in a ma.k diorama I did last year -
http://www.britmodeller.com/forums/index.php?/topic/234979624-120-mak-fireball-split-suit-space-diorama/
So I started by making my armature, first thing I did was print out a picture of a skeleton that I sized at 30cm to get it at the 1/6 scale. And then cut a long piece of wire so I could get it done in one continuous piece so I dont have to muck about with joints in the wire.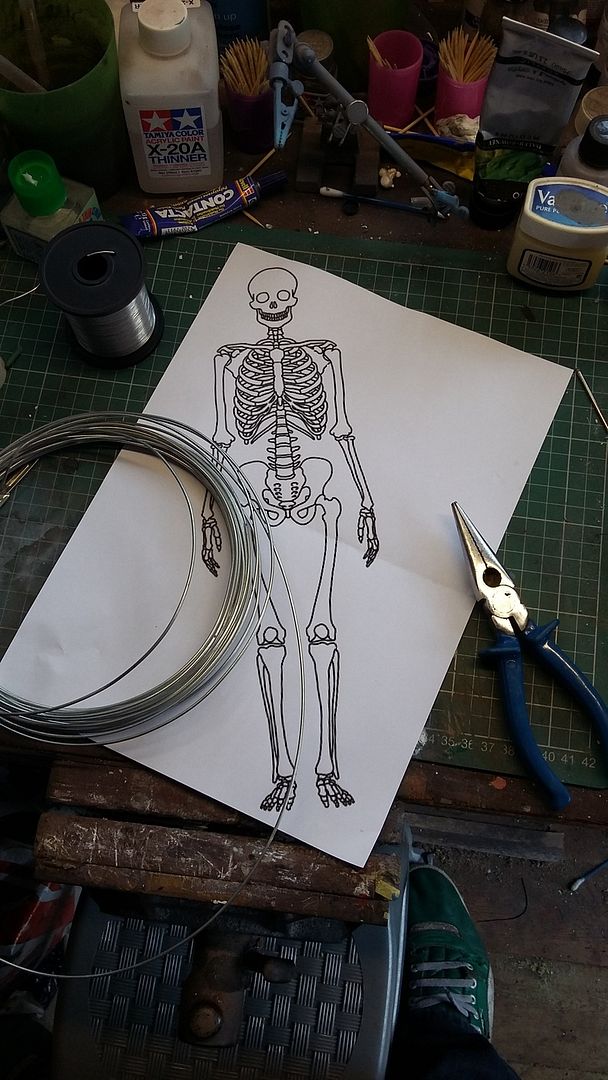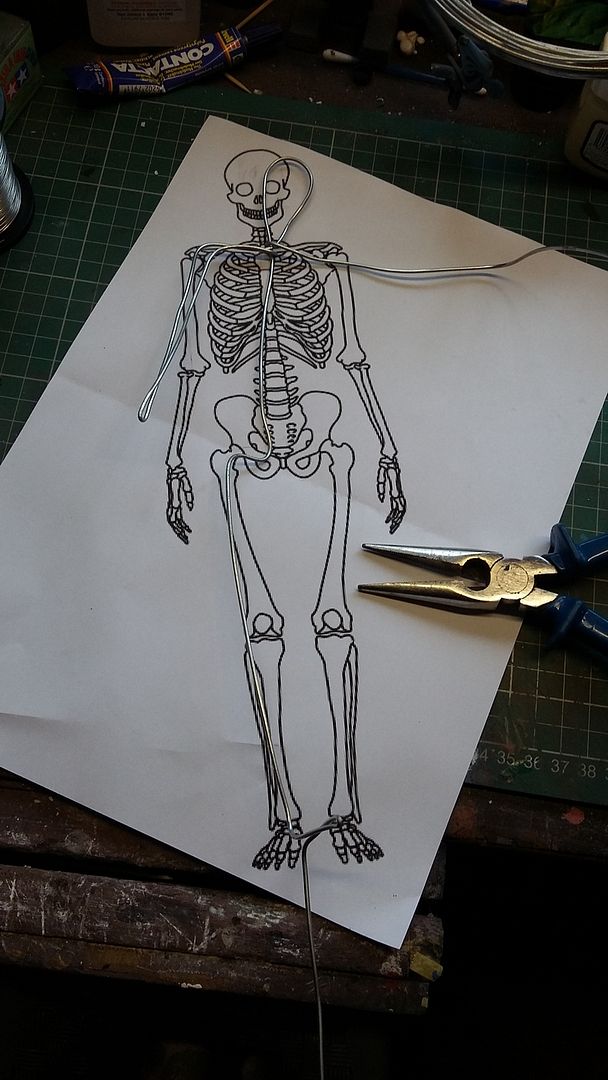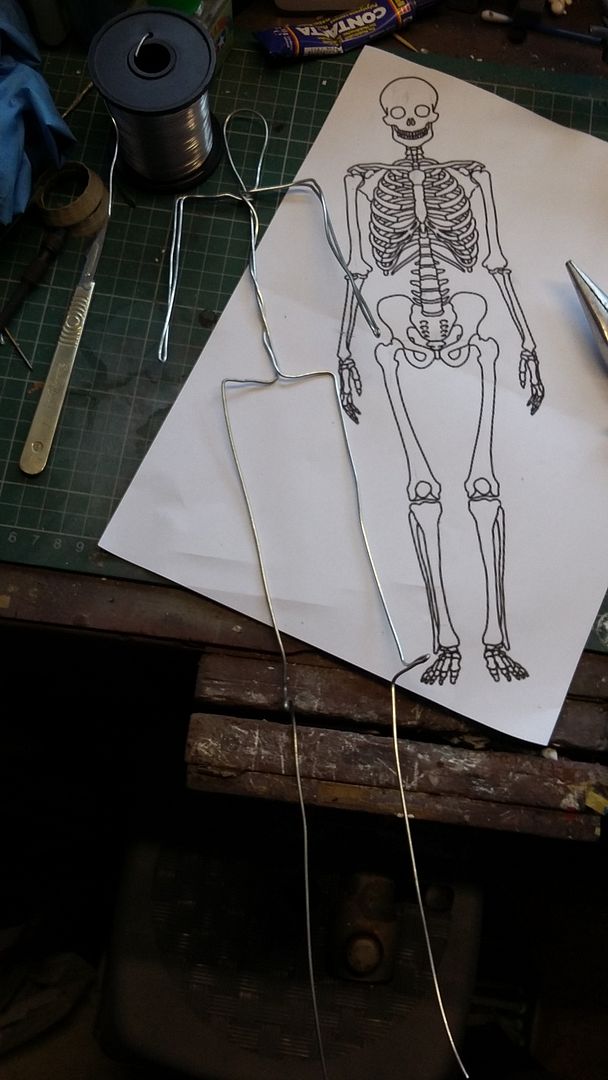 I went a bit short on the arms, this is because I'll sculpt up to the wrists and then make separate hand armatures later, and lots of extra off both feet for now to give me plenty of freedom later when I'm locking down the pose.
Next up I've got to get some supplies to build my armature stand, then I can get the pose locked down and bend it into shape, then it will be a matter of blocking out the limbs and core with some foil.
Thanks for looking, more soon :)