1
« on: June 13, 2015, 11:29:36 AM »
All right, as promised here is the WIP for my second Beargguy. I have one goal. Make him meaner. It will be a custom design based of a Japanese robot show that my brother used to watch.
I started doodling some ideas for the breast plate.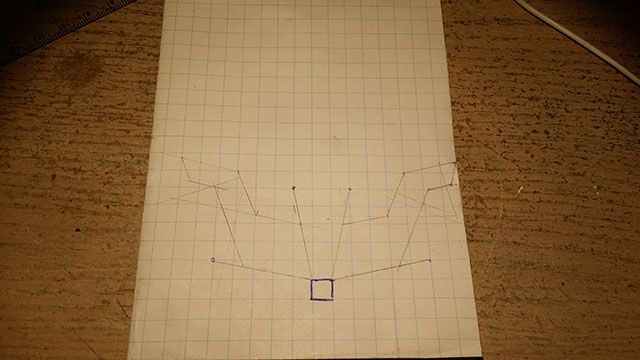 Cut it out and put them on the kit. I was not too pleased with the proportions and that shape would get in the way of the arms for posing purposes.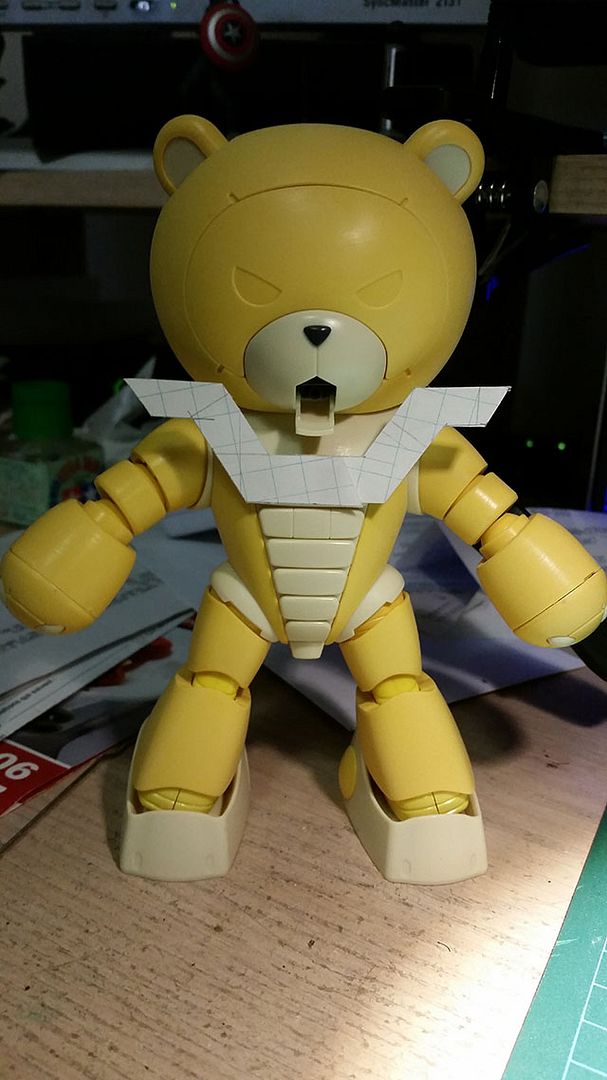 After a bunch of measurements and angle mods later I came up with this satisfactory shape.
Next up, the wings. Once again I started doodling..... Grid paper is awesome for coming up with new designs.
Paper wings were cut out for a test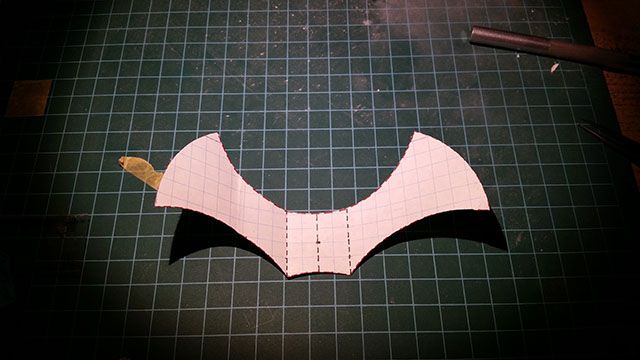 Then I proceeded to cut the final shape on a sheet of pla-plate. I used a protractor to draw the curves with a pencil and a scribing tool as well as tool I got online to cut round shapes.
I made two to make the final product thicker. Batarangs anyone?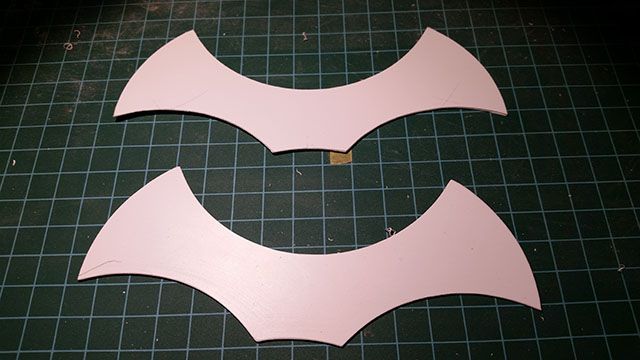 Cut out the pieces for the breast plates as well.
Two sets were cut to also make the final thing thicker.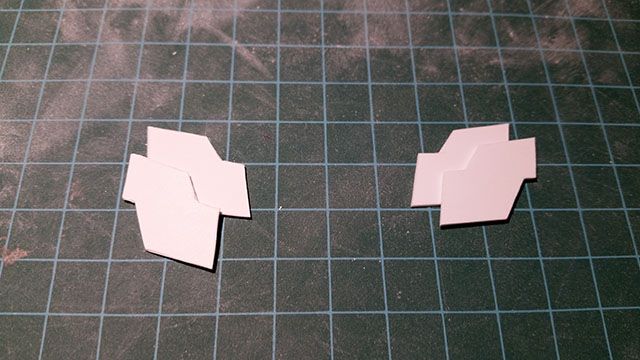 I placed the protractor against the wing as such and the tool to cut round shapes on top of it to make my own panel lines.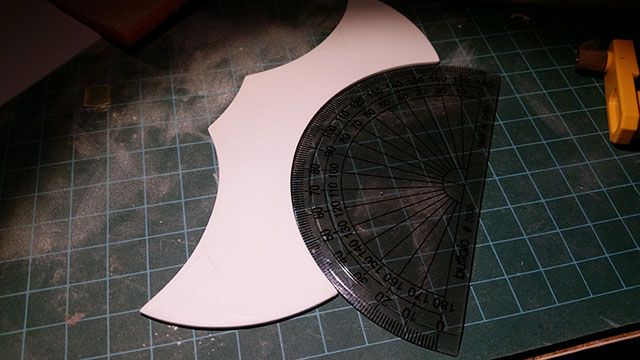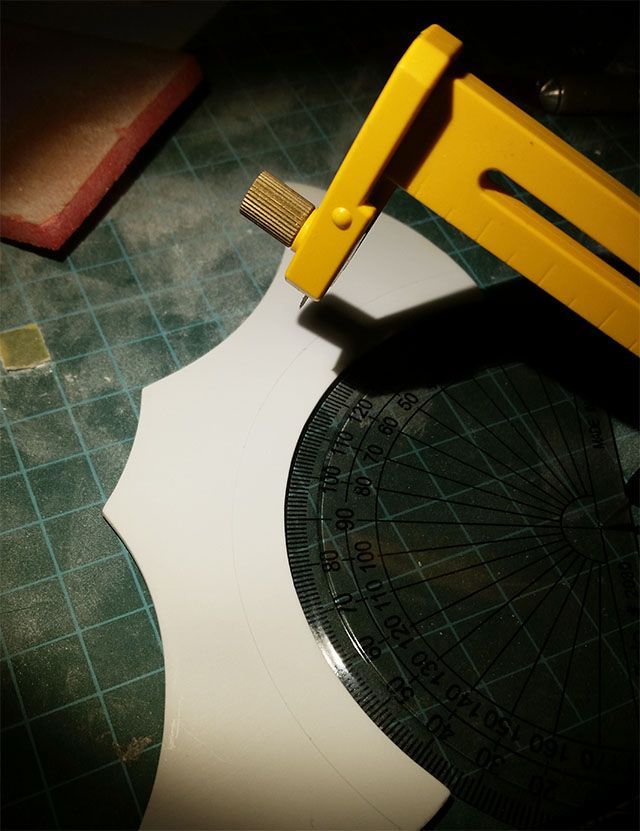 So far so good.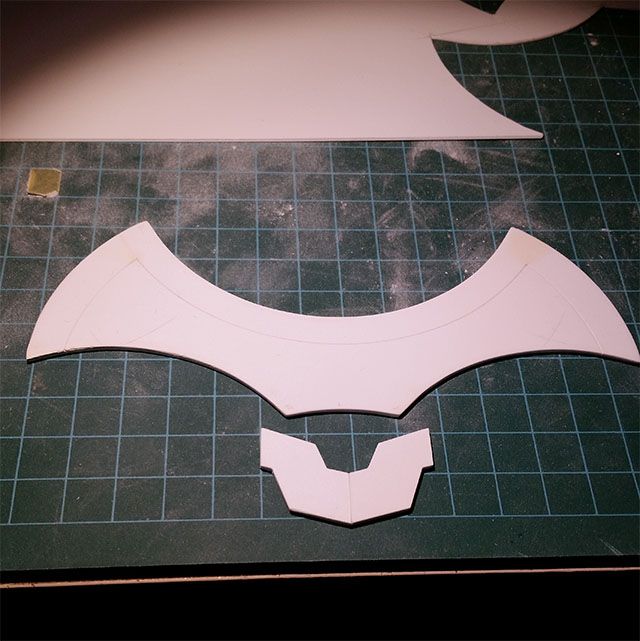 I am in the process of making the boosters for the wings with random spare parts. This is what I came up with so far.