In Progress » 'Futuristic' Prototype 01 Vincent » Chrome
I masked and sprayed more chrome onto the blue parts today and finished the shoulders and "hips". The "1" emblem was painted over with red oil paint then wiped away to show the raised chrome parts. I painted rust-colored Vallejo paints onto the inner-torso parts then masked with liquid mask and applied more gloss black and chrome. It turned out so nice and flaky around the edges that I wish I had done that to all the chrome parts from the start. Live and learn and I have more techniques up my sleeves to age the chrome.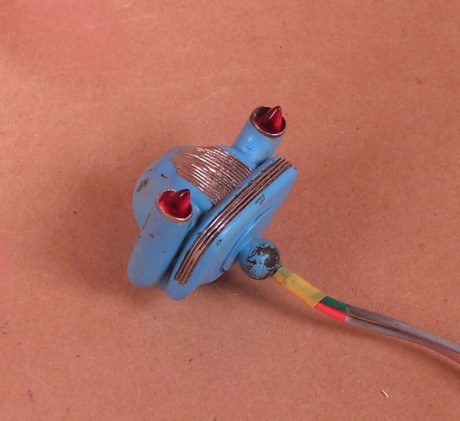 The eyes for Vinnie's head were painted in Tamiya Clear Red then polished with the fine polishing compound. The eyes are just sitting there for now and I'll attach and align them properly after the weathering.
The added half-round for chrome trim around the arms turned out nice and hides some hard to reach seam lines.