1
« on: August 29, 2008, 07:22:32 AM »
Just a minor update on the MS-07H
The leg was supposed to house large thermonuclear engines hence the bulgy shape, and the actual kit
has holes on the sides of the calf. Upon inspection I found out that it was uneven so I decided to even up the holes and
put a bit of detailing.
Since I didn't have any ribbed styrene available, I made some using the method in the picture below.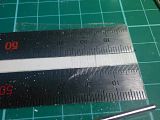 the back of the legs was supposed to have some circular detail, like some thrusters or vents, but the actual kit as you can see had nothing.
I drilled the legs cut some ribbed styrene and attach them just behind the holes I made to give it some more depth.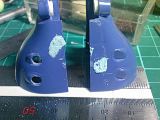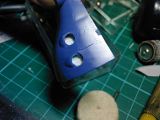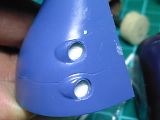 looks much better compared with the other leg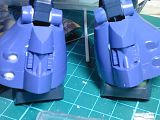 Did the same with the holes on the front...
sorry for the slow progress

comments and suggestions welcome.