1
« on: September 13, 2020, 12:18:16 PM »
I really like the non-canon paint and markings. The whole kit is nice, but seeing something so recognizable with a new take on the details is great!

Thank you! I feel the same.
Since I live mostly with my girlfriend these days due to a surgery of hers, I've not had that much time in my workshop.
I've done most, if not all prep work on the 02 unit.
The same kind of detailing as the 00 unit and sanding of all armor surfaces.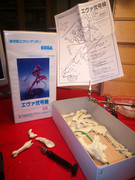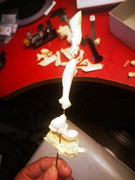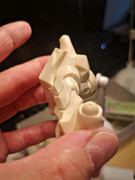 What's not to like with a thruster powered axe?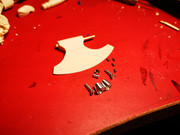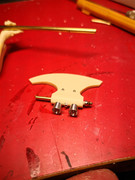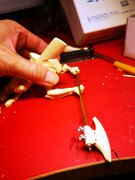 The 01-kit was the first release of the three, and it shows as the details/panel lines are not as crisp/well sculpted as on the other 2 units.
I decided to correct that and started the kit tonight with just a scalpel and a squadron sculpting tool as my friends at my gf's place.
The main body was an Extremely rough cast with very prominent seam lines and torn silicone (creating huge blobs of resin in between panels etc).
Of course I forgot to take a pic before I started, but the thigh piece should give you an inkling of my endeavor.
Very rough so far with loads of sanding and tweaking to do, but I've gotten the basic shapes down...