Hi guys. I wanted to show you the first master I did for Industria Mechanika. I just finished her up today so she's just about ready for my caster. This is an all-new ship design by concept artist Ian McQue who I've been working with to realize some of his concept designs into model form. It's in 1/35 scale and about 11″ long. It looks larger than it is due to the sunken wheelhouse.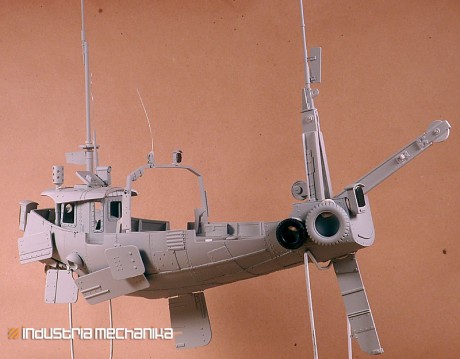 Check out many more Remora pics here:
http://industriamechanika.com/blog/tag/remora/
Check out Ian's other works here:
http://mcqueconcept.blogspot.com/
Industria Mechanika is a company I recently started. We're producing resin kits based on really cool original designs by matching amazing concept artists with talented modelers. We're always looking for talented modelers to work with so please contact us if you're interested in a collaboration.