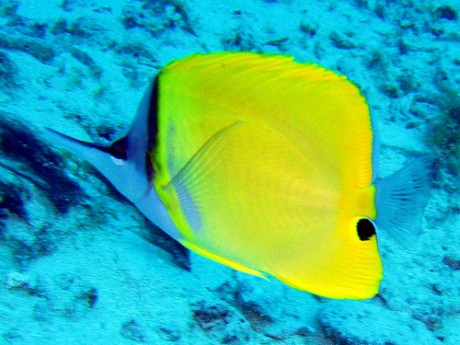 Moving right along, I've been working on the brass paint and base-tarnish/panel definitions. I'm painting this similar to the real Longnose Butterfly fish that it's design is based on, but in bare metal tones. I use a multi-stepped process for this brass finish and as usual with bare metal, it looks better in person, but the final photos should show it off nicely, just like my original copper fish.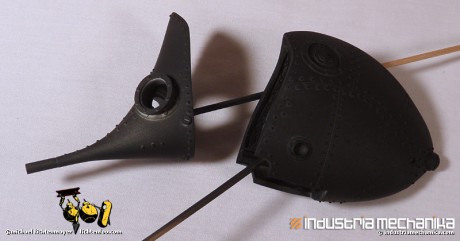 First up was a coat of Dumplicolor Black primer. Simple enough!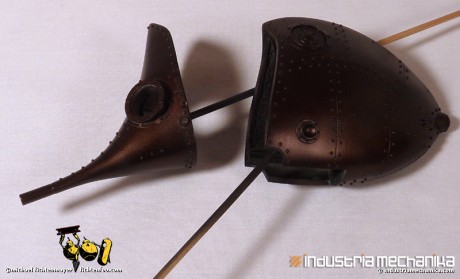 Next I sprayed on a base coat of Alclad II Jet Exhaust and let it cure overnight.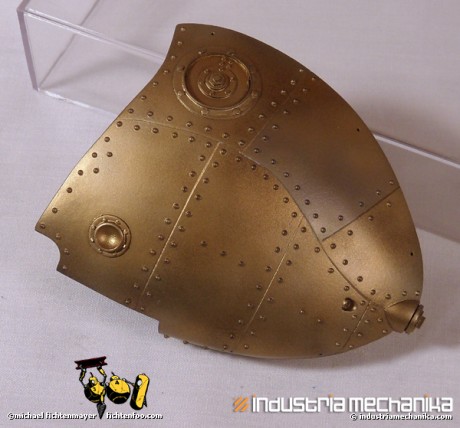 Next up is a fine misting of Mr. Metal Color Brass. This was then buffed with a soft toothbrush. As you can see on the top center panel, I masked it and started the panel discoloration…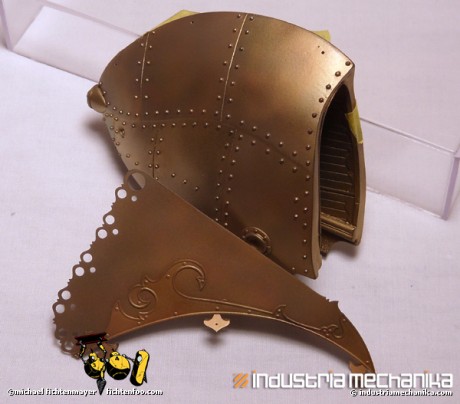 The prepped brass-painted panels, masked off 1-2 at a time, were sprayed with a random mottling of the following paints in this order:
1: Tamiya Clear Blue
2: Tamiya Clear Orange
3: Mr. Metal Color Copper
4: Mr. Metal Color Brass
5: Mr. Metal Color Brass + Iron 50/50
This if done in a nice random mottled pattern will give the look of heat-tarkished brass with a rainbow of colors like a wet oily road. It's hard to photograph however. When doing the panels, try to make the panels that touch not match to make them look varied.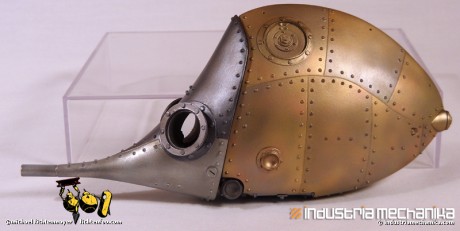 The lower nose was sprayed with Mr. Metal Color Aluminum, buffed, them misted with Tamiya Flat White then buffed again to give the look of patina'd aluminum. The top was misted over with Mr. Color flat black, then Mr. Metal Color Iron, then buffed.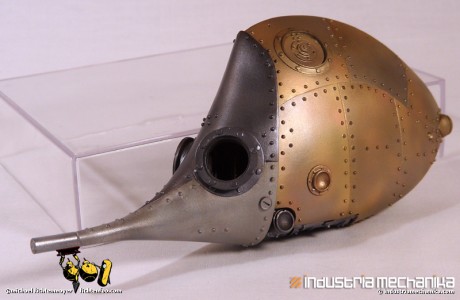 Next up I'll start picking out details and painting the interior.