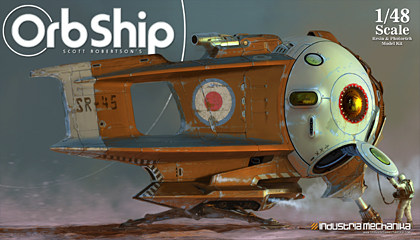 Hi all! I'm back again with another of my Industria Mechanika releases. For this project we teamed up with the famous Scott Robertson to create a model kit of his "Orb Ship" from the sci-fi art book BLAST. Let me start off by saying, that this kit is HUGE! It's about 4.5″ wide x 14″ long. There is 4 large resin parts with a bunch of smaller parts, photoetch, and laser-cut windows to complete the kit.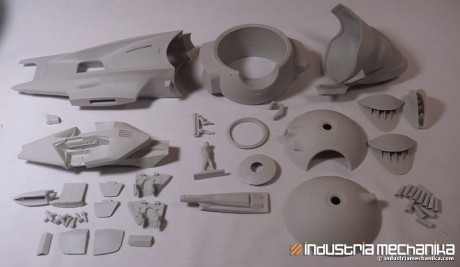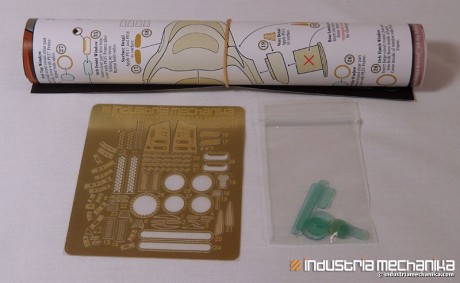 For this build I'm painting the kit like the box art for promotional purposes. So Orange, White and metallic chipping. To start off I constructed the kit and masked the windows with liquid mask. The kit goes together quite nicely and the laser-cut windows with photoetch frames are awesome and make those slight gaps which would otherwise be between the "glass" and resin disappear. (not that there's a gap with the accurate laser-cutting, but it still looks much better!) I also lit the interior which has a LOT of space for wiring/batteries.
When ready I primed it with dark gray Duplicolor primer.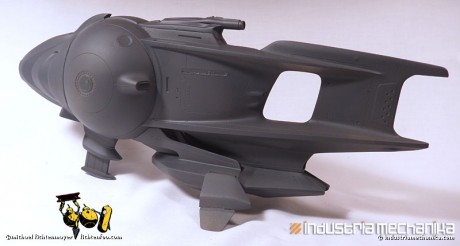 Afterwards I did my base chipping color. Normally I'd use a rust/gray tone for this, but since it's a space ship I'm making the chips be more metallic aluminum. For this I used Alclad II Aluminum and Jet Exhaust.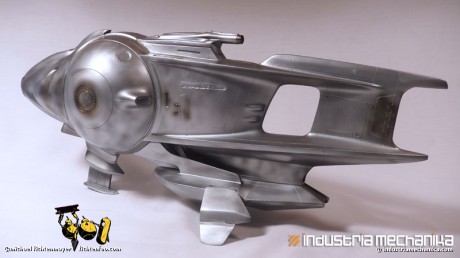 Next up, hairspray chipping!