I'm baaaaaaaaaack! Hopefully! Been a tad busy with the kids, a trip to Disney World in Florida, video games, freelance, and projects that I've been scratching, but are not finished. No finished model kits for 2011 yet and that's gonna have to change. Don't want to end up like a certain "Doctor" I know. 😛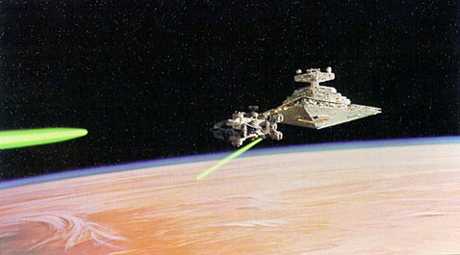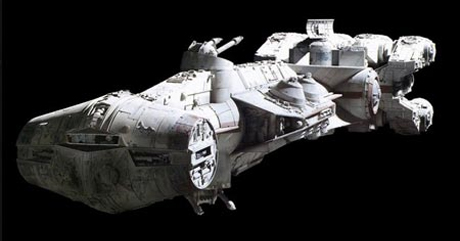 Tantive IV As seen in "A New Hope"
Anywho… a friend hooked me up with a side gig painting up this 1/350 scale Rebel Blockade Runner (Tantive IV) resin kit I had sitting on my shelf as a table display at Wonderfest in Kentucky this year. I've been wanting to build it anyway and so it was a good motivation to get something FINISHED.
The kit is decent enough. Some air bubbles here and there that wear easily fixed with some Aves or spot-putty. In fact with this kit you'll definitely need some Aves. Not that it's a bad kit. I think it's decent enough, but due to the nature of the ship-design, kit-master, and the fact it's resin, you'll need to fill some minor gaps. Mostly where main fuselage parts fit together, but nothing that affects detail areas thankfully. In fact the only part of the kit that I disliked was that some mold lines were over some round engine parts that made for some difficult to reach sanding.
I decided to save myself some sanding headache and replaced the resin engine pipes with wire/styrene tube. The supplied ones were decent, but I kept breaking them due to their thin nature. Better for my sanity to replace them. I also eplaced the gun barrels with aluminum tube, but I hate sanding round parts. It's a pet-peeve, I know…. I'm seeking professional help for it.
Because I'll be shipping/transporting this kit, I made the more fragile parts such as the guns and radar removable via neodymium magnets. Works great and I don't have to worry about breakage.
So here's some pics of the kit before primer. I hope to prime tomorrow barring any inclement weather.