My paint arrived! So I was able to paint the fins the metallic greenish color I wanted. I achieved the color by mixing Mr. Metal Color Aluminum, Bronze, and Brass. Once that was done, I was able to build and affix the fins to their various mounting points and start the much debated weathering.
Some folks wanted me to stop after my last post because let's face it, that was a beautiful copper finish. I was torn, but decided that I'll build another fish later and make it shiny since I already have the mounting hole on the side of this.
To start off, I applied 502 Abteilung oil paints with a brush randomly with odorless turpenoid. While still wet I dabbed them with a piece of sponge to remove brush strokes and give it more texture/random splotchiness. After it dried a bit I applied a semi-gloss coat of Future over everything. The colors used for this step were: German Ochre, Dark Rust, Wash Brown, Industrial Earth, Faded Navy Blue, and Shadow Brown. (red pallet below)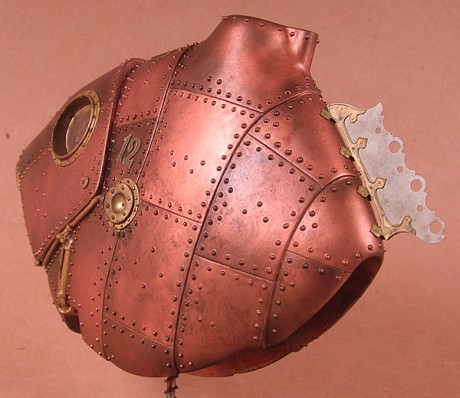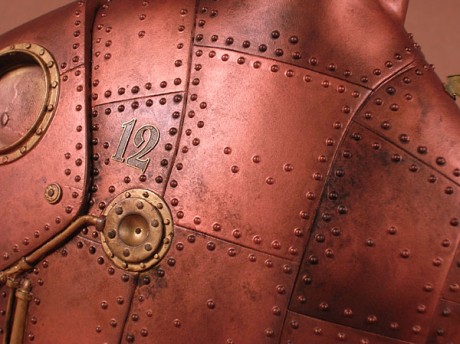 After the clear-coat cured a bit (3-4 hours) I used more 502 Abteilung oil paints (blue pallet below) to apply the random splotches of blue green patina. For this I did a combination of the discoloration technique and the aforementioned sponging. The colors used for this step were: Faded Navy Blue, Gundam Blue, Faded Green, German Grey Highlight and Snow White. I used the faded green, german grey highlight and gundam blue to mix up a base patina color as seen in the pallet paper I used below.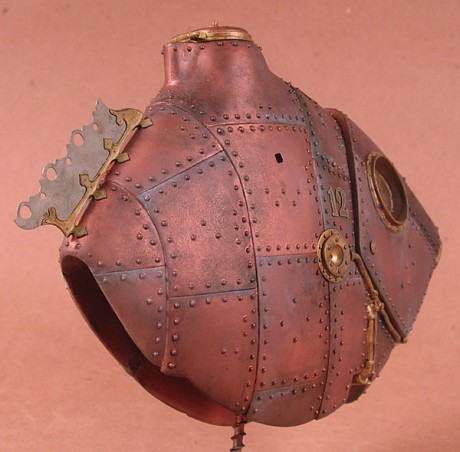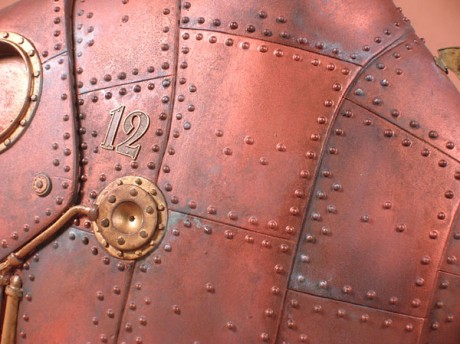 Again, I'm pretty happy with the results. The patina colors look better in person so I'll try to take better pics later. There's more depth and vibrancy to them than seen here. Tomorrow I'll give this a satin coat and do some pin washes to deepen some panel lines. Below is the scrap of pallet paper I used for the oil paints. Read above for what I used.