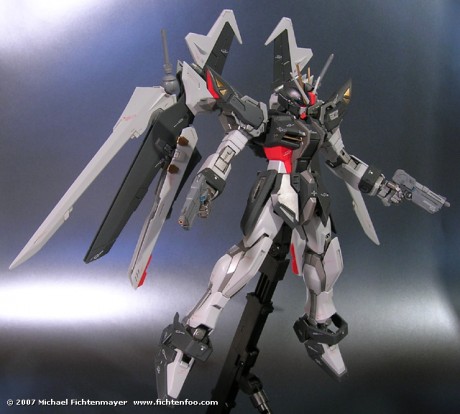 About The Kit »
This was my first completed commission piece. Overall it was a fun and relatively simple build-up. Below is a list of modificatons/additions I made to the kit:
Added gold crimping beads as vernier and gun barrel details
Painted all yellow parts gold as requested by the client.
Replaced handgun center lense detail with painted silver bearings.